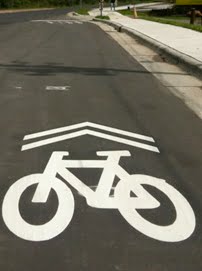 Ongoing Opportunities to Advocate for Bicycling
(Also watch for up-to-the-minute opportunities on our Facebook page)
Cycling Friendly Community – AoB was a part of the application process to help Asheville earn status as a Cycling Friendly Community by the League of American Cyclists.
Bike Rodeos – Liberty Bikes and Healthy Buncombe host a series of bicycle rodeos to help get children riding safely. They teach safe habits and rules of the road, then put it to practice in a skills course. All bikes and supplies are provided for the kids, we just need some volunteers to help out. Interested in volunteering or bringing a bike rodeo to your neighborhood? Contact Claudia Nix
Complete Streets– Asheville City Council recently adopted a Complete Streets Policy for the city. This move ensures that transportation planners and engineers consistently design and operate the entire roadway with all users in mind – including bicyclists, public transportation vehicles and riders, and pedestrians of all ages and abilities.
Comprehensive Bike Plan – Track the progress the city is making on our Comprehensive Bike Plan with this handy, updated guide
Blue Ridge Bike Plan – Land-of-Sky Regional Council was awarded a grant from NCDOT in August 2011 to undertake a Regional Bike Plan study for the following seven counties:  Buncombe, Haywood, Henderson, Jackson, Madison, Swain and Transylvania. The work will be performed by Land-of-Sky Regional Council staff, with assistance from the French Broad River MPO, Land-of-Sky RPO and Southwestern RPO.  This is a two-year study, expected to finish in June 2013. More info at http://www.fbrmpo.org/bike_and_ped/regional_bike_plan_2011-2013
Strive Not To Drive – A weeklong, citywide celebration of rethinking how you move around Asheville. AoB is proud to play a key role in creating special events like the Multimodal Fashion Show and fully stocked commuter breakfast stations, while raising awareness and increasing participation in the event. The week kicks off on Friday May 18th with our first bike corral of the season at the free Downtown After 5 concert. More info at www.strivenottodrive.org
Asheville Rides – Monthly social rides that mix bicycling with the business community. Great for bicycling, great for you.
Bicycle Pedestrian Task Force – The city's Bike/Ped Task Force is a collection of interested citizens and stakeholders who meets once a month to discuss matters pertaining to walking and biking in our city. Meetings are open for all to attend, and are usually on the third Thursday of each month, at 5:30PM. More info here