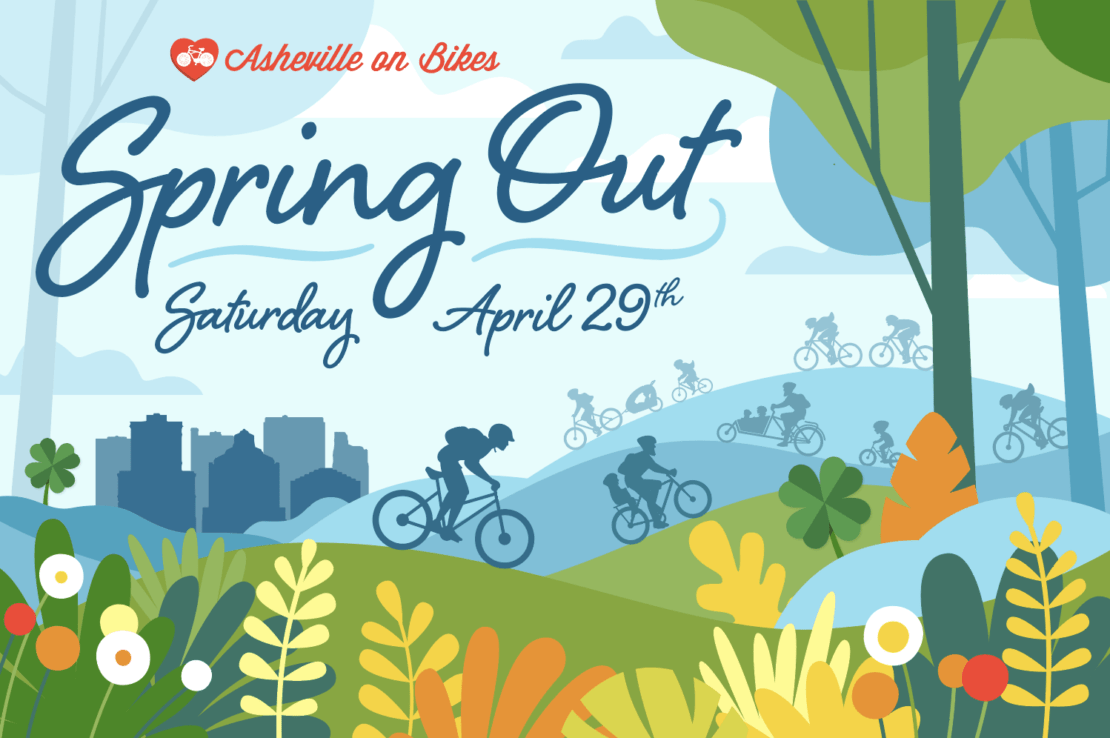 Get those green costumes ready: the 16th Annual Spring Out is coming Saturday, April 29th, 2023
Spring Out
Arrive early to learn more about AoB's ongoing projects like College & Patton Bike+ Lanes and the AVL Unpaved initiative as both projects will be featured on the ride.
Spring Out
April 29, 2023
1:30 PM – 7:00 PM
1:30pm – 5pm: Pop-Up Bike Park sponsored by Kid Cycle Club & Yuba Bikes Demos!
2:30pm – 3pm: Ride Gathers
3pm: Ride Departs
4pm – 5pm: Staggered return to Wedge
5pm – 7pm: Continued bicycle frolic
Wedge at Foundation (5 Foundy St., Asheville, NC 28801)
The Spring Out includes four route options all of which can be previewed using AoB's Ride With GPS (RWGPS) Spring Out event page.
Participants can download their route of choice to their phone and / or bicycle computers for turn by turn directions. This event is free but donations are encouraged!
Coming soon: See and Download the Routes:
Main Route » 8.8 miles of a mix of bike lanes, greenways, and protected bike lanes plus a variety of neighbor slow streets and active urban streets with a few climbs.
Cruiser » 3.7 miles of mostly greenways, protected bike lanes, and slow streets.
Ride More » 14.6 miles of all of the above plus a natural surface tour through Beaucatcher featuring the AVL Unpaved initiative.
Activate your free and simple Ride With GPS AoB Club account for turn-by-turn directions.
Photos from Spring Out Events: