Bike Love 2021
Since its inception in 2007, Bike Love has had several iterations in its thirteen years. From John Payne's studio, to Dr. Neon's chapel, to its arrival at Isis Music Hall, foundational to Bike Love, is the celebration of Asheville's cycling community and what we can accomplish together.
It's how we emerge from winter's hibernation to greet one another once again and fuel the searing embers of Asheville's passion for cycling into a roaring conflagration. We dine, we dance, we dedicate ourselves to moving our city forward. Through every twist and turn over the years, Bike Love remains a fiery, vibrant, elbows to elbows event.
And, in 2021 packed events aren't (yet) possible. While most of our events have been restructured to accommodate pandemic restrictions, it's not possible to re-formulate Bike Love without diminishing its essence, so we've opted to let it be for a spell and allow ourselves time to re-vision what's possible for Bike Love's next iteration. In time, Bike Love will return.
But, we cannot roll into February without a celebration as AoB is resolved to continue with events throughout 2021. Therefore, I'm excited to share that AoB will co-host the premiere of the Bicycle Film Festival and host an online Bike Love auction that showcases high-quality bicycle components, tools, and apparel, before we continue with socially distanced community rides, beginning with Bike of the Irish in March. The events will be different but they'll continue.
Together, we roll through the challenges and onto something better.
Respectfully,
Mike Sule
Asheville on Bikes
---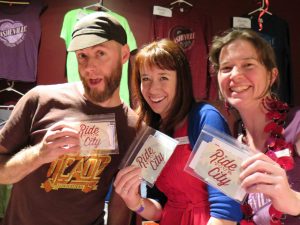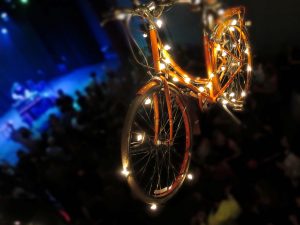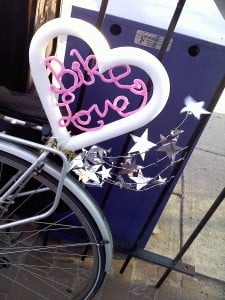 The Posters of Bike Loves Past
Our annual Bike Love artwork is something we're pretty proud of. Here are a few samples from our past events (in no particular order).