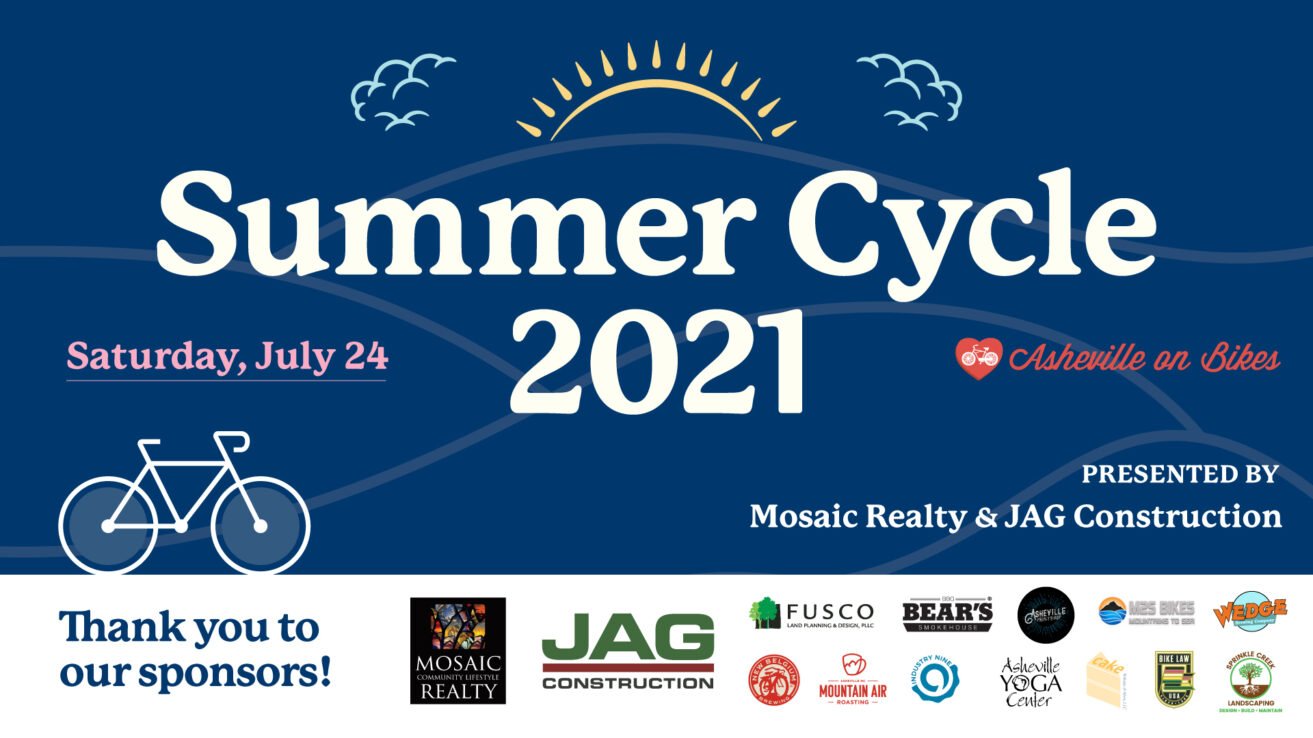 Summer Cycle 2021 – is set for Saturday, July 24th
Summer Cycle, presented by Mosaic Realty & JAG Construction, rolls forward on Saturday, July 24 from New Belgium Brewing (21 Craven St, 28806).
The ride is scheduled to AoB's pre-pandemic ride format and will offer three route options for participants. To explore the route options and features, click on AoB's Ride With GPS Summer Cycle event page.
1. Cruiser
2. Main Route
3. Ride More
Sign up for one of the many volunteer opportunities. After your shift, AoB appreciates you with a refreshing beverage. Peruse the volunteer opportunities and select the one that works best for you.
Along the routes, AoB is coordinating with community partners to enhance the Summer Cycle experience. French Broad Outfitters, Rabbit Rabbit, and the Mountain Haulers are offering a bit of fun and frolic along the way.
Click to view the Ride With GPS Event Page
2pm – 4pm – Pre-Ride Pop Up Bicycle Park for Young Riders
4pm – Summer Cycle Check In
4:30pm – Ride Start
5:30pm – Ride Returns to New Belgium
AoB asks that you register for the event so that we can contact you should event details change due to pandemic restrictions. Currently, the ride is capped at 250 participants.
AoB encourages you to activate your Ride With GPS AoB Membership Account so that you'll have access to turn-by-turn navigation at all AoB rides.
Photos from previous Pop Up bicycle Parks for Young Riders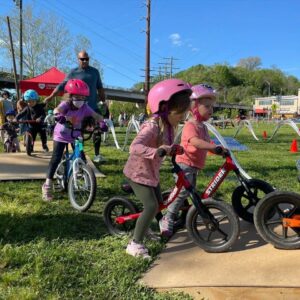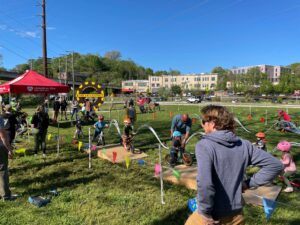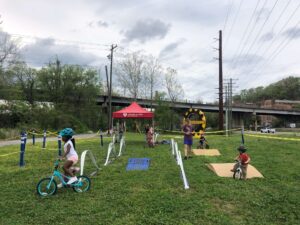 Photos from previous Summer Cycle events (note the smiles and fun had by all!)