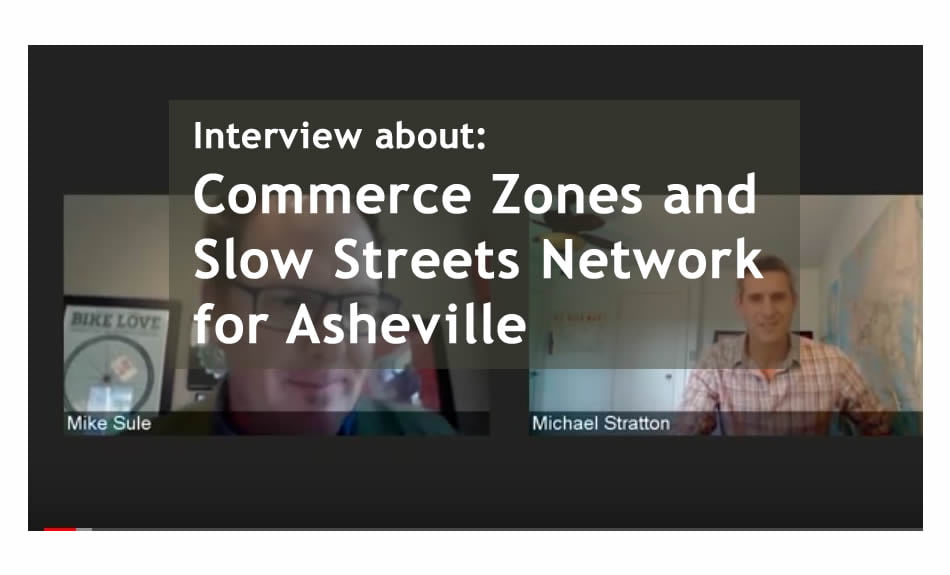 Listen in as Mike Sule interviews Michael Stratton and Lisabeth Medlock about their recent proposal describing commerce zones and network of low speed streets for Asheville. We published the pdf version of their work here and you can download your own copy to zoom in on.
List of resources mentioned or shown during this interview:
You may also enjoy this curated playlist of videos about cities who are using the public right of way differently as part of their COVID-19 response.
Please leave your feedback in the comments below.
Related Posts: