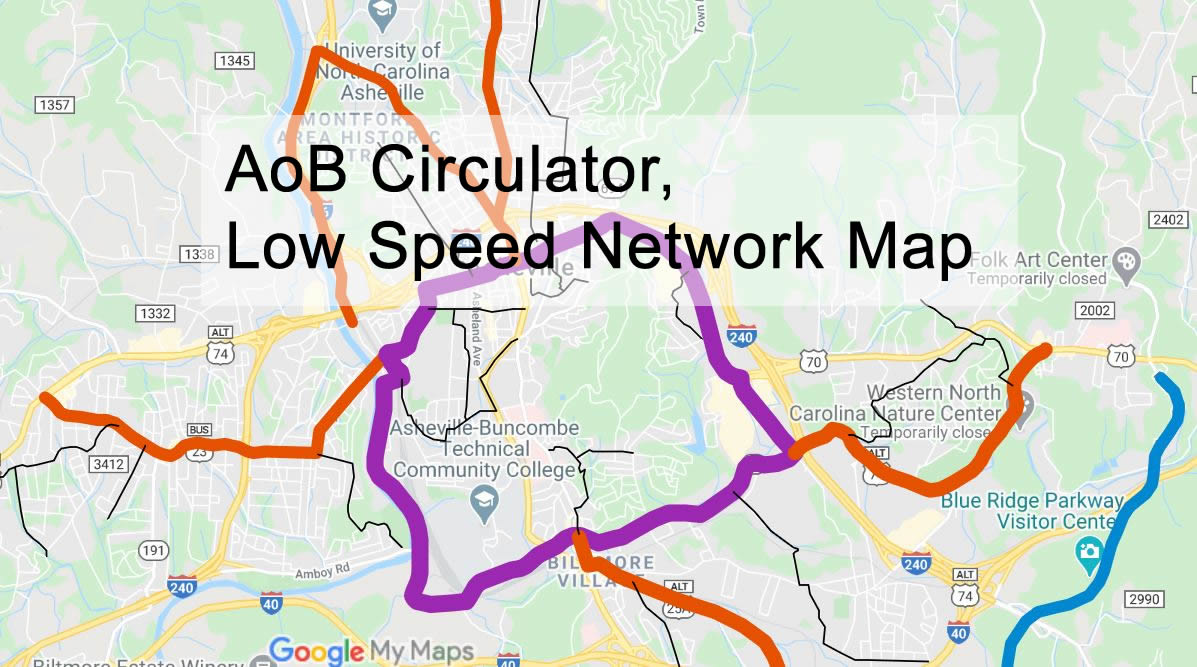 Today we are publishing our map for a connected network of biking, walking, ebiking paths that we would like to see built in Asheville. Internally, we've often referred to this map as "the Circulator."
At its core, this map is one idea: We should plan for and build a connected network for biking and walking, routes that connect people to places without requiring the use of car.
Black lines are low speed play streets. This network could work very similarly to the one in Oakland, which required only that the City designate the list of streets to be treated as slow streets. The enforcement and signage on these streets is put up and maintained by neighbors on the street.
Red and Purple are separated infrastructure on existing streets. Purple is the circulator, a mostly flat route that flows people to and from their destinations without requiring them to use a car.
Some of the lines on this map include existing bike lanes, existing greenways, or planned greenways. Our current City and County plans (AIM plan, Greenway plans) do not go far enough and we want to see a network built, not individual projects that do not connect to each other.
On all these streets cars continue to come and go, but portions of the right of way are altered to make safe paths for other users.
What streets should be added to this map? What streets should be removed? We welcome your comments.