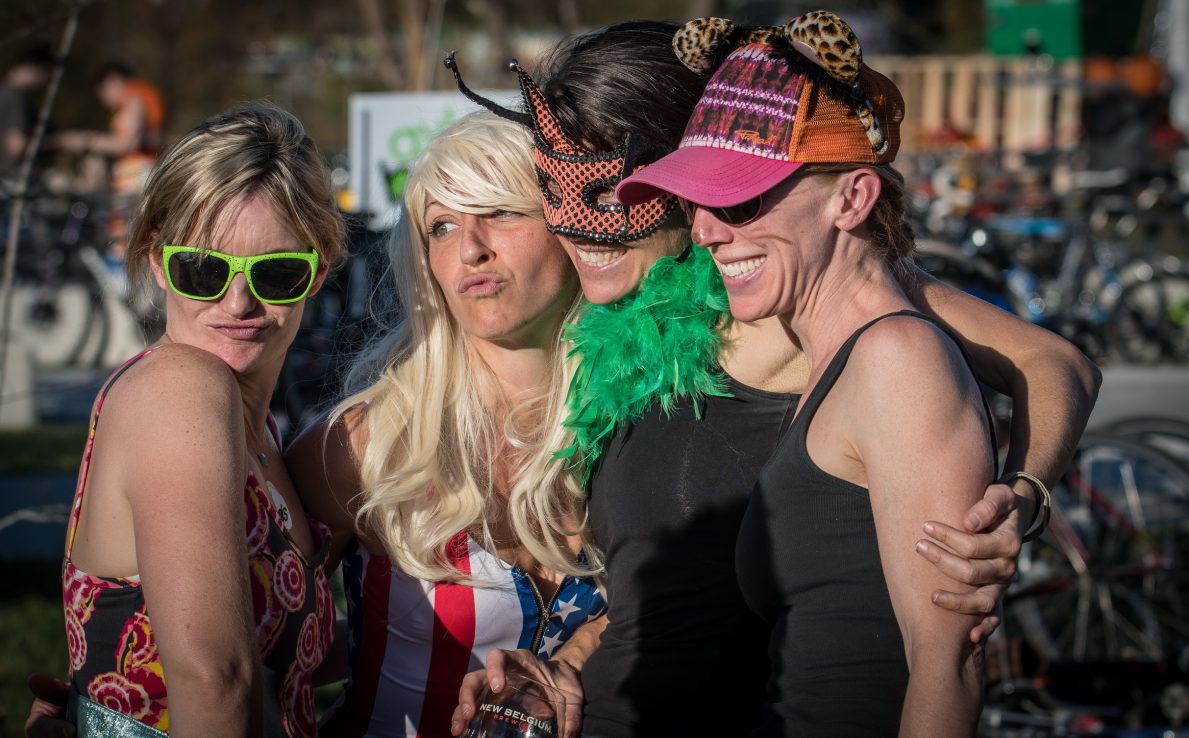 The 2017 Pumpkin Pedaller will take place on Saturday Oct 28th. Rain or shine, at New Belgium Brewing, 3-6 PM. Come on out! Event info on Facebook, including route.
The Pumpkin Pedaller is AoB's annual autumn community ride. Hundreds of costumed riders and bicycles fill the streets and greenways of Asheville's downtown and neighborhoods. The ride is punctuated by costume judging contests, post-ride beer, and revelry. All of AoB's community rides are family friendly and free (although donations are appreciated).

Pumpkin Pedaller 2016
Pumpkin Pedaller '16, presented by New Belgium Brewing Co, was a record breaker. More than 700 riders in full Halloween regalia rolled along the 10-mile route that featured the newest section of the French Broad River Greenway, the River Arts District, North Asheville, and the Montford neighborhood. The ride culminated at New Belgium Brewing and coincided with the brewery's Halloween Celebration for double the fun. Thank you to all the riders, volunteers, and AoB's donors and sponsors for putting another great Pumpkin Pedaller in the books!