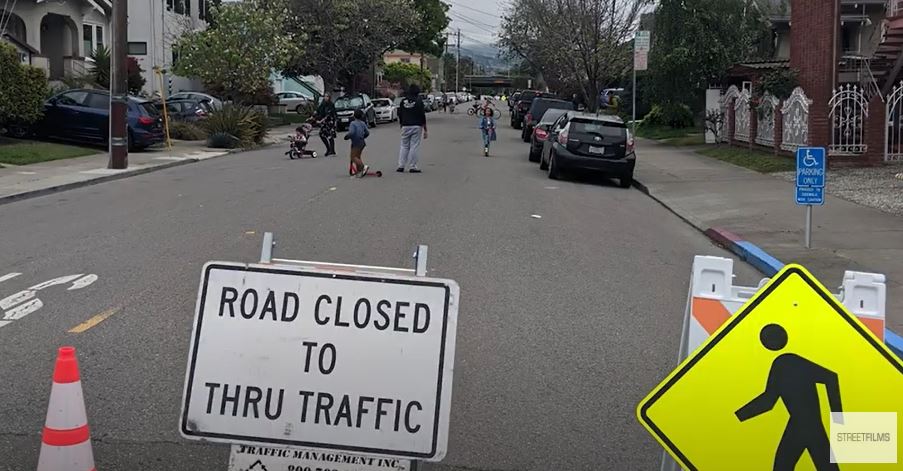 Watch the 2 minute video:
Takeaways from Oakland:
The City designated the network but it was the neighbors and citizens who implemented the changes and the signage.
Creating a network of slow streets does not have to take a large budget or long planning process – we can tweak as we go based on what works.
Cars can still move about on these streets, with the knowledge that they are guests on the street and not the primary focus.