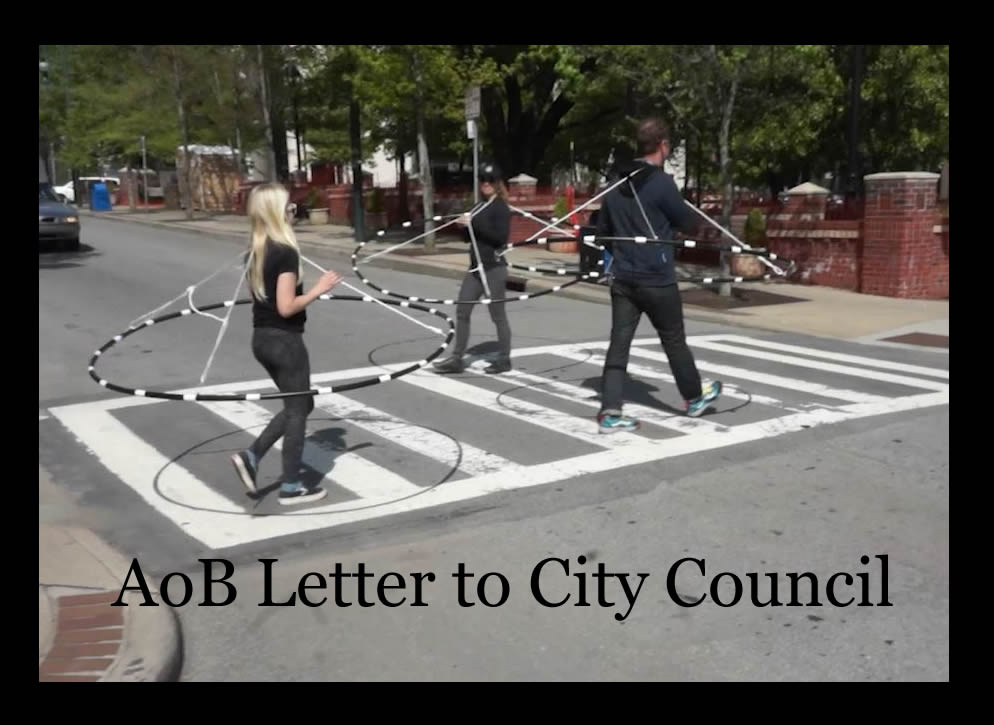 Mayor Esther Manheimer and City Council
City of Asheville
Dear Mayor Manheimer & City Council,
Thank you all for the work that you're doing to keep our community safe during this pandemic. Your commitment to our health and wellness is greatly appreciated.
Asheville on Bikes encourages the City of Asheville to act now to create more space for people to walk and bike while maintaining safe physical distance. We support transforming the public right of way to create robust space for active transportation uses. There is much the city can do to quickly create facilities that promote safe physical distancing facilities as we begin to emerge from the COVID-19 pandemic. These changes can be made quickly, with temporary materials, and can be implemented at low cost, compared to traditional road rebuild projects.   
The shortcomings of our existing facilities can be resolved with a quick build approach to rapidly expand active transportation networks throughout our community. Many cities are responding to this public need. Consider the following examples:
Kansas City, MO's initiative closed four streets to automobiles as an initial test but has four more streets queued should the closures be a success, while Oakland, CA opted to slow 10% of its streets to create a network.  The various interventions serve to make walking and biking more accessible during the pandemic. Now is the time for Asheville to learn from the existing models and create Asheville's COVID-19-safe streets.
The Street Tweaks Team's Coxe Ave project is a local model that should be explored as the city and partners respond, because the current Coxe Ave configuration provides between ten to fifteen feet widths dedicated to pedestrian and bicyclist movements built with low cost temporary materials. The Coxe Ave success should be replicated in other areas of downtown and on arterial connectors. Asheville on Bikes is at the ready to provide guidance.
We filmed a short video that demonstrates the problems we face now in downtown Asheville and other dense parts of town with 5 foot sidewalks. It is worth 1 minute of your time to watch; click here.
And it is not just Asheville on Bikes saying this, though we do speak for hundreds of our donors and members. There are threads on Reddit full of Asheville citizens who support quick build pedestrian facilities. Similarly there are many public comments on Facebook crying out for a way to move around without infecting others.
Here's an Asheville mom who made her own video with her daughter, measuring social distance and our sidewalks. It's great. Click here to watch her two minute video.
Please take steps now to establish streets that allow for walking, biking, and proper social distances. We need space more than we need on-street parking in most areas downtown. Further, these changes are an essential component of reopening our city's economy as any plan to reopen area businesses will require physical distancing protocols. Though we know that a network of sidewalks and low speed vehicle lanes is key to our future, the virus has made the need even more urgent. Please work to transform the public right of way to provide safe options for our community.
Respectfully,
Mike Sule
Asheville on Bikes
As submitted 4/29/2020