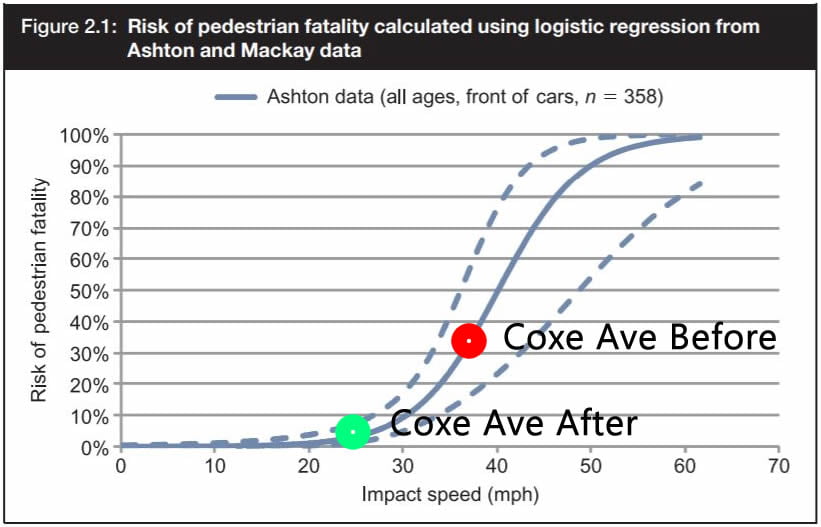 Click here to read our Coxe Avenue Tactical Urbanism Report! There is also a pdf version of the Coxe Avenue Tactical Urbanism report (24 pages).

Our before and after study of the corridor shows a dramatically safer street as a result of this project.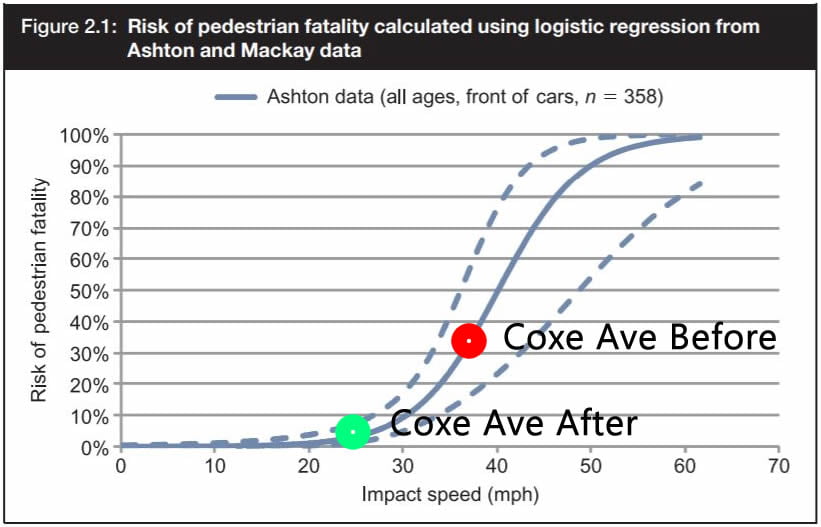 While average vehicle speed on the street was reduced, the street continued to serve the same amount of vehicular traffic. This means that the throughput of vehicular traffic is the same, while the safety for all users (including cars) is improved. And for walking, biking, wheelchairs, strollers, and other non-car uses, safety is dramatically improved.
As part of our before and after study of this project, we also conducted an ongoing survey of any street user who wanted to leave feedback for the project. We collected 262 survey responses between November 2018 and November 2019. Our responses include business owners, residents, visitors, people who work on the corridor, and others. We've published the results of our ongoing survey of street users, including both the positive and negative comments received, as part of our report. Overall response to this project was favorable: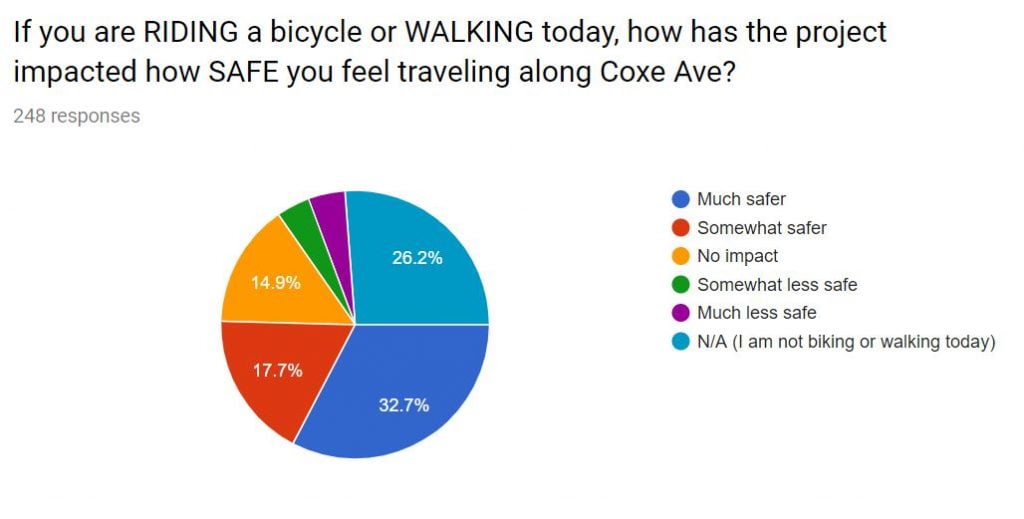 And the impacts to vehicle users also show that the changes to the street, while slowing traffic, are not significantly changing the vehicular use of the street. 60.9% of our respondents who were driving reported no impact or only brief delays: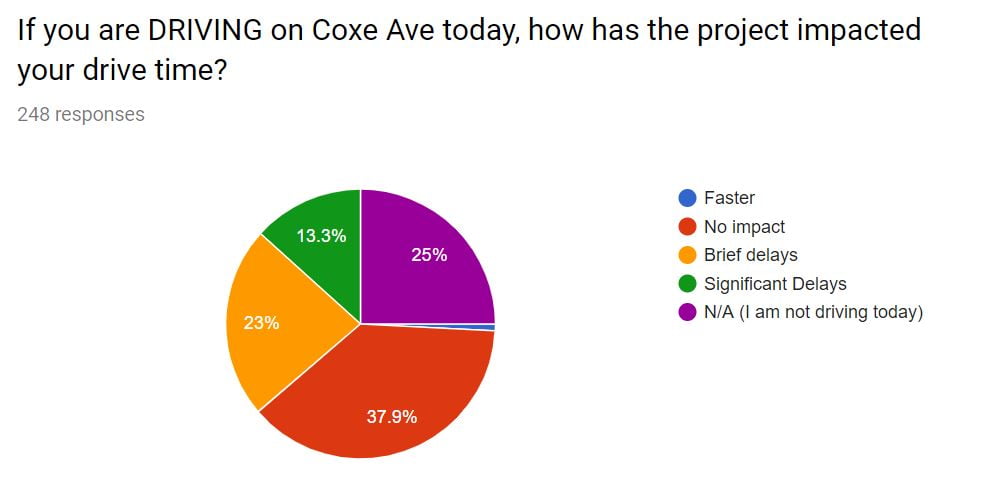 Please take a moment to read the whole report.
A special thank you is in order. The Street Tweaks team greatly values our neighbors, our friends, our City, and the work it takes to make Asheville a great place to live. Thank you: AARP NC Mountain Region, Blue Ridge Bicycle Club, Asheville on Bikes, Donors, and our many project volunteers. Thank you City staff, City Council, and Multimodal Transportation Commission for moving this project forward. Thank you South Slope Residents Association and South Slope Business Association for providing feedback and supporting this project. Thank you Street Plans and Tony Garcia for consulting on this project.