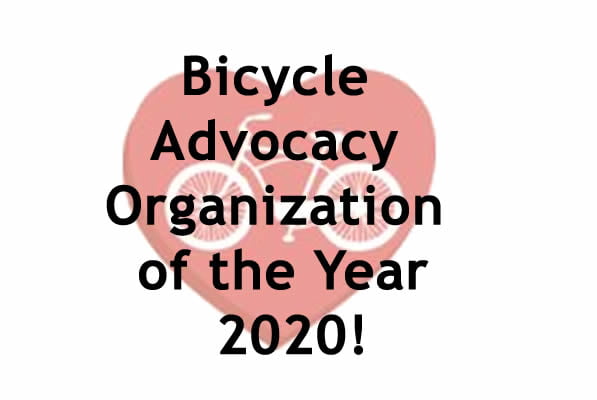 Thank you! The League of American Bicyclists has named Asheville on Bikes the 2020 Bicycle Advocacy Organization of the Year!
This award is a significant national honor and we are grateful for the recognition of the hard work of our many volunteers, donors, members, board, after school program teachers and students, and ride participants!
This award includes the Jon Graff Prize for Advancing Safe Cycling, a donation of $1,000 to our organization.
Want to learn more about AoB?
Asheville on Bikes was selected from more than 12 other nominated organizations. This award has been given out each year since 2009, first as part of the Alliance for Biking and Walking and now as part of the League of American Bicyclists. We are happy count ourselves as League members and encourage you to check out their work.
---