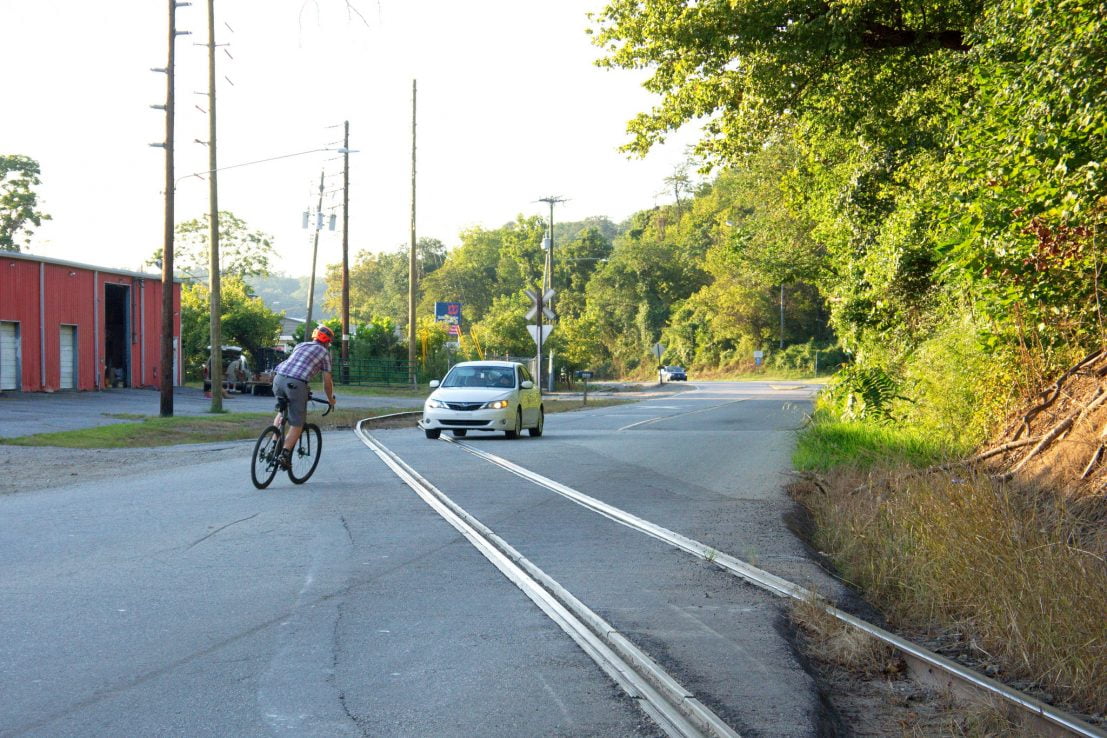 Riverside Rail Crossing_preliminary report_final_September 2017
Before we completed our survey, the City of Asheville had only a few old police reports about problems at this crossing, which illustrates a recurring theme in documenting bicycle injuries from poor infrastructure: most crashes go unreported unless a motorist is involved and the injuries are severe.
After our survey, the City of Asheville has direct knowledge of 133 unique responses, each describing an incident with a cyclist being harmed at this dangerous railroad crossing.
The railroad crossing at 440 Riverside Drive in the River Arts District is widely recognized as extremely hazardous for bicyclists. In July and August 2017, in partnership with Asheville Vice-Mayor Gwen Wisler, AoB conducted a community incident report survey to collect information about bicycle crashes at this crossing. Findings from the survey are summarized in this report, and confirm anecdotal evidence that the crossing poses significant risk to bicyclists of all ability levels, and has caused numerous bicycle crashes that have resulted in physical injury with medical bills up to thousands of dollars, equipment damage, and negative psychological impact. Findings indicate that strong community support exists to improve the safety of the crossing.
Google maps of the Riverside Railroad crossing:

These two short videos from other cities illustrate the problem we have in Asheville. The first video is from Knoxville, TN. Many people of who have watched this video, even experienced cyclists, say that they will never look at a railroad crossing the same way again:
And this Streetfilms video, illustrating temporary fixes that help to improve cyclist safety:
In Asheville, our cyclists do not have adequate room to cross at 90 degrees when pedaling northbound, as that requires the cyclist to fully enter the oncoming traffic lane. You can see the problem clearly in the photo on our page, which shows a cyclist attempting to cross safely by swinging out wide, only to end up risking their life in oncoming traffic.