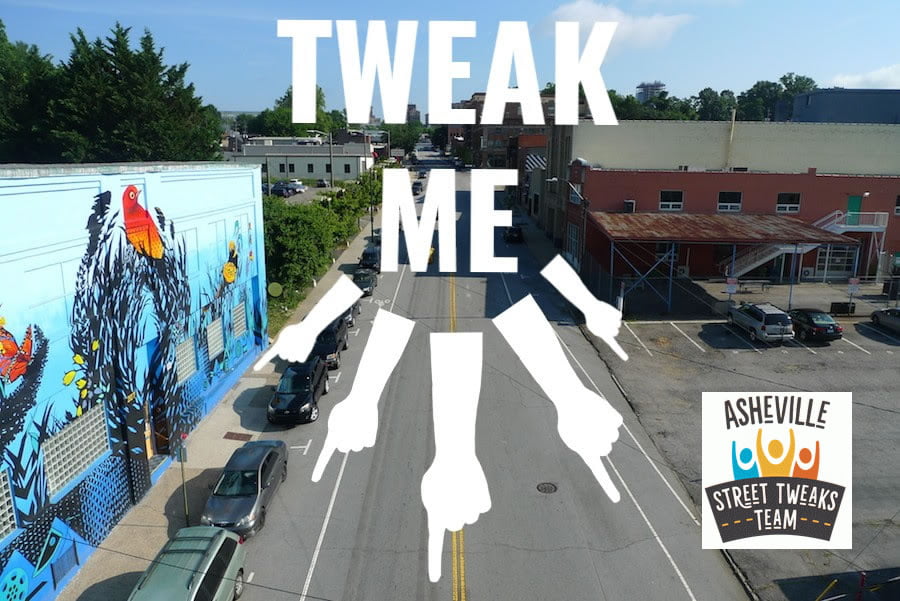 Who is on the Street Tweaks team?
Asheville Street Tweaks is a collaborative effort led by Asheville on Bikes, the AARP, North Carolina, Mountain Region, and the Blue Ridge Bicycle Club. As a group we are focused on making public spaces more accessible, safe, and functional for all users. This is a big goal, but we can achieve it effectively and efficiently with the input and help of the community.
Want to see proof that tactical urbanism works?
Read the study from the Coxe Avenue tactical urbanism project!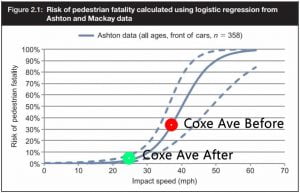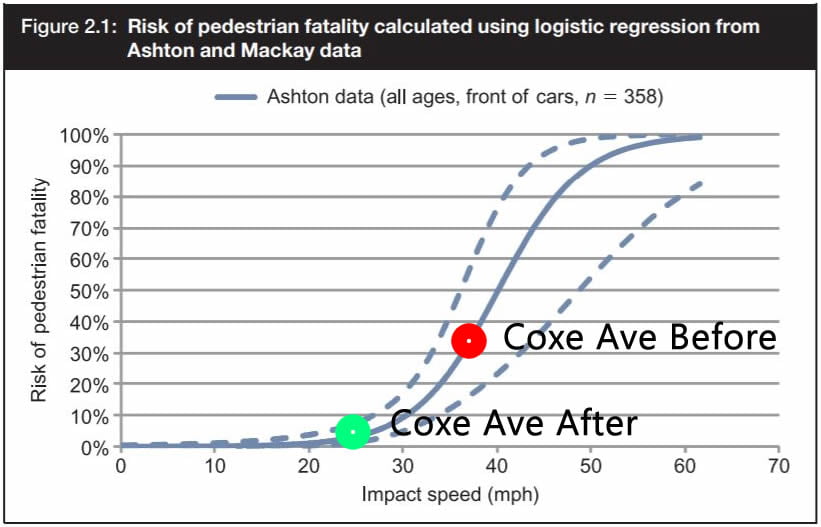 What does the Asheville Street Tweaks Team do?
We design and build improvements using tactical urbanism: smaller-scale, community driven efforts as opposed to large-scale, top-down projects. We make incremental, cheaper changes to identify what really benefits street users, before the city invests huge amounts of time, tax dollars, and people-power in redesign. Tactical urbanism removes much of what city officials fear when facing these projects—high costs, lengthy disruptions, and risk the work won't pay off—and allows positive changes to happen quickly with little risk.
Tactical urbanism works because the entire process is community-driven and empowers community members to re-envision and rebuild their infrastructure in a way that serves them.
Our projects are experimental and temporary in nature. The Street Tweaks Team works with the community and planning experts to design, install, and track months-long experimental changes to specific streets and public spaces in Asheville. The goal is to figure out which changes stick and which ones aren't practical or useful. Street tweaks we make include:
High visibility crosswalks
Separated bike lanes
Sidewalk extensions to accommodate multiple users
Protected on-street parking
Bike boxes/ corrals
Asheville Street Tweaks projects
Coxe Avenue Tactical Urbanism Project:
The Coxe Avenue Tactical Urbanism project was built between November 1st and Nov 4th, 2018.
In January 2020 we released our study of the results from the Coxe Avenue Project, including before and after photos, a before and after traffic study, and survey responses. Click here to view the Coxe Avenue Tactical Urbanism study results.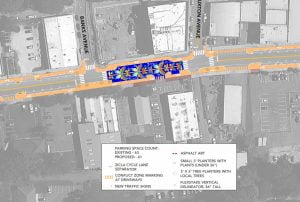 Click here to download the design pdf!
That pdf is the proposed design as approved by the City of Asheville and Asheville City Council. The ideas reflected in the design came about through two rounds of public meetings and various outreach efforts within our community.
The Coxe Avenue redesign is our inaugural tactical urbanism project. The Asheville Street Tweaks Team is working with Street Plans Co-Founder and tactical urbanism expert Tony Garcia, as well as members of our community, to implement multiple improvements along Coxe Ave., between Hilliard Ave. and Southside. The City of Asheville plans to redesign this corridor in the near future, and the street tweaks we make will directly inform what permanent changes are made.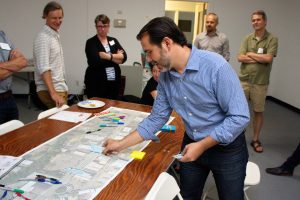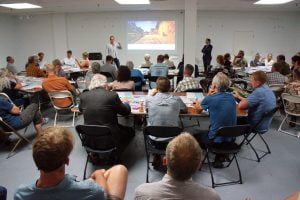 Follow the story of the Coxe Ave. redesign project on our blog:
Asheville Tactical Urbanism projects in the news:
Help Asheville Street Tweaks make better streets. Donate today.
This is our loving ask: give us your money so we can put it to work changing Asheville forever. Your financial support is vital and our tactical urbanism projects are big ticket items for our non-profit. Giving to Asheville on Bikes is something you should do if you like causing change – we are taking real action right now to improve Asheville's public spaces. Together we can build the streets that you and your neighbors feel safe and happy using.