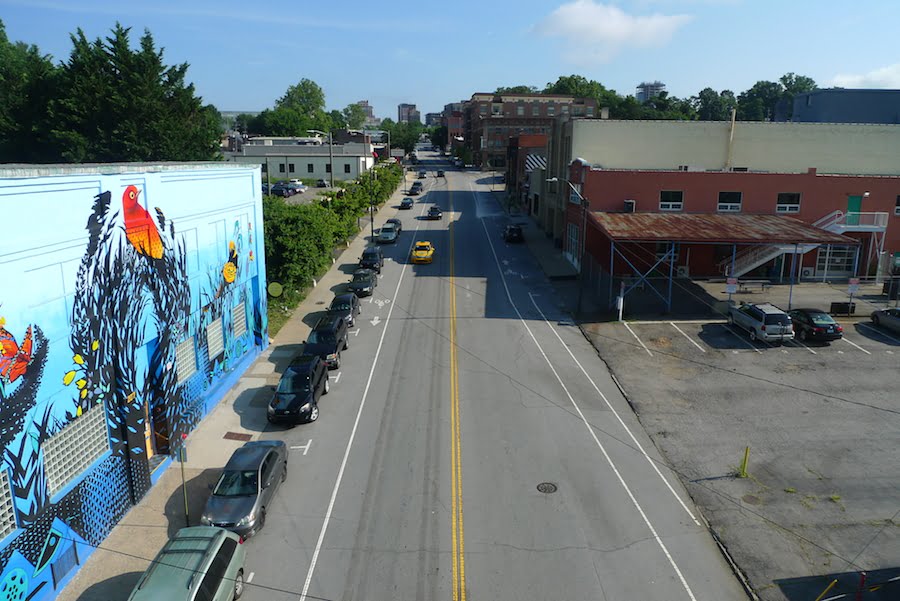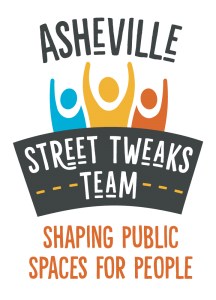 The Asheville Street Tweaks Team is excited to move forward with our Tactical Urbanism project testing out street redesign concepts on Coxe Ave. We're sure to find ways to make it better for biking, walking and living!
The next phase of our project is going to be a lot of fun, and you're invited. Street Plans co-founder and architect Tony Garcia is coming to town to host an open studio roundtable, and your input is important and requested—after all, these are your streets.
Join Us:
Asheville Street Tweaks Open Studio
Wednesday, August 1st, 2018
4PM to 9PM
Asheville Area Arts Council
207 Coxe Ave.
It's FREE: Register Now
At this open house event, Mr. Garcia will host a free-flowing discussion to bounce ideas around and help the Street Tweaks Team decide which design options will be best to test live on Coxe Avenue this fall. We'll be poring over street maps and drawings of possible designs and configurations for interventions such as:
High visibility crosswalks
Separated bike lanes
Colorful street murals
Planters and playspaces
Your ideas—tell us at the meeting 🙂
Your input is essential to a successful project, so come down August 1st and collaborate with Mr. Garcia and the Asheville Street Tweaks Team. Drop by anytime that works for you between 4pm and 9pm. Complimentary refreshments will be served, and we'll be planning a few group activities, so if you are planning to attend, please register ASAP so we can get an idea of how many to expect.
In the meantime, please share the event on Facebook to help us spread the word. See you at the studio!
For more background info on the Street Tweaks Team and Coxe Avenue project, read this post. To learn about what Tactical Urbanism means, start here.