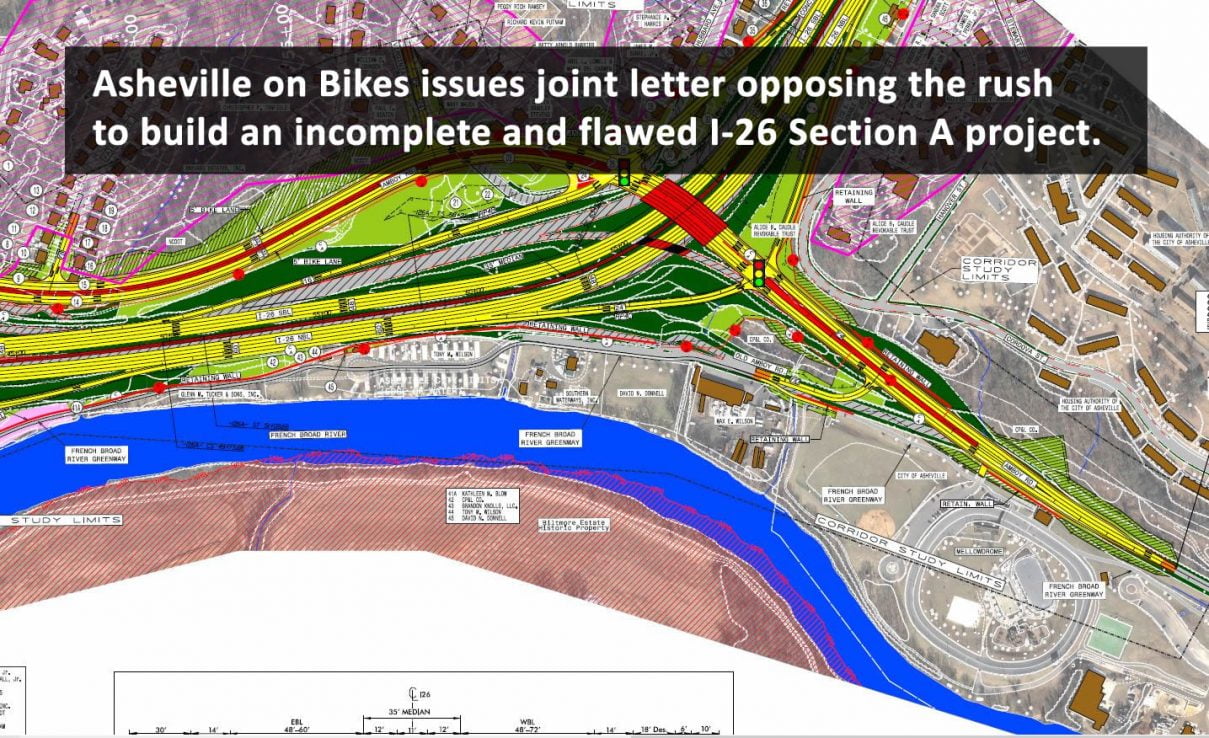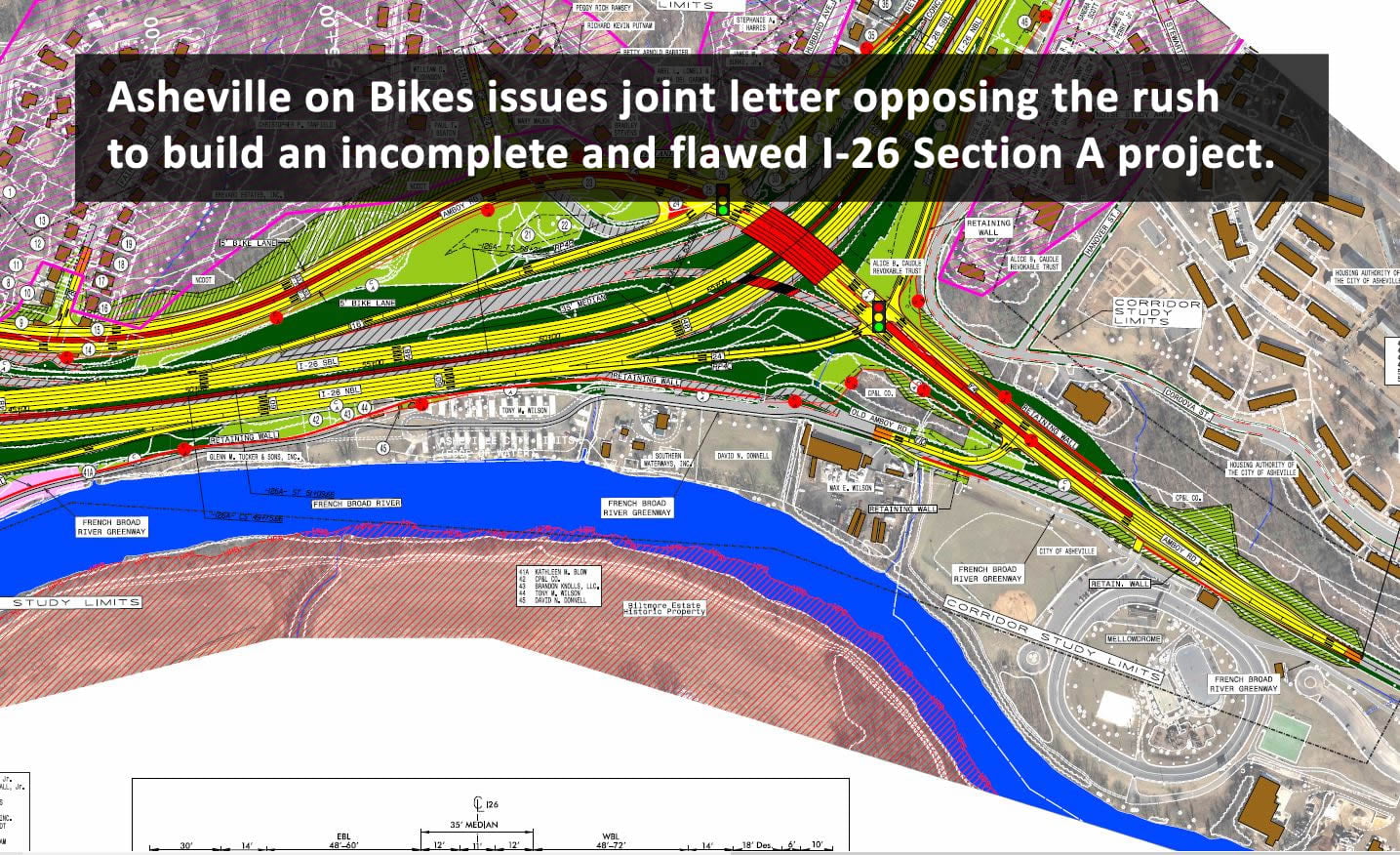 June 18, 2018
French Broad River MPO
339 New Leicester Highway
Asheville, NC  28804
Dear MPO leaders:
On behalf of our members and supporters, Asheville on Bikes and MountainTrue write in opposition to cascading Section A of the I-26 Connector Project from the statewide to the regional tier of projects. We firmly believe that negotiations between the City of Asheville and NCDOT on outstanding design questions related to the Connector Project should be completed and incorporated into the final Environmental Impact Statement before the project moves forward. We cannot support cascading Section A until this occurs.
We recognize that the City's negotiations with NCDOT to date have produced several good outcomes including new bike/pedestrian facilities, good greenway connections, a Section A with six lanes instead of eight, and a much-improved redesign of the Amboy Road interchange (though no one has yet seen revised maps that reflect these design improvements). However, there has not yet been success in determining the number of lanes going across the river and in the design of the Patton Avenue/Bowen Bridge corridor. The City of Asheville remains committed to making this corridor a multi-modal, urban boulevard that serves as a gateway to downtown, but NCDOT is not yet committed to these outcomes.
Until negotiations with NCDOT are complete and the drawings are updated so that the City can say with confidence that the project will increase livability for the residents of Asheville, advance active transportation, and meet the City's vision for the redevelopment of Patton Ave, we stand with the City of Asheville in opposing cascading Section A. We strongly encourage NCDOT to continue to work with the City of Asheville to reach agreement on these critical design issues.
Sincerely,
Mike Sule, Executive Director
Asheville on Bikes
Bob Wagner, Co-Director
Mountain True
To support Asheville on Bikes and Mountain True, please send emails supporting our position to these members of the MPO:
mpo@landofsky.org
cc: brownie.newman@buncombecounty.org
cc: jasmine.beach-ferrara@buncombecounty.org
cc: info@ashevilleonbikes.com