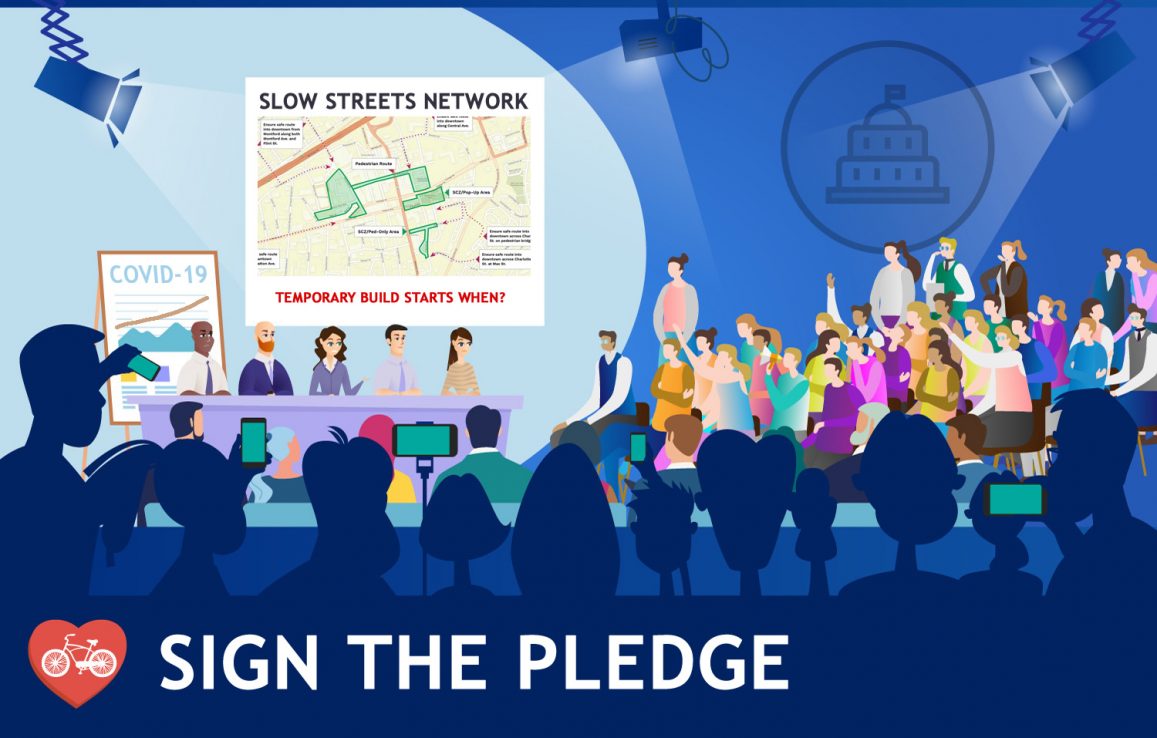 Your voice matters and it is time to speak up to let our public officials know that you support changes to our street network as part of our Coronavirus response. Asheville on Bikes has created a pledge that you should sign. Read and sign it here.
Our pledge distills the general changes needed into three main points:
The City and State should designate a slow streets network to connect people to places;
The City and State should cooperate to implement safe commerce zones, a.k.a. pedestrian priority zones, that are connected to the slow streets network;
Volunteers and community organizations should be invited to help implement the changes, rather than relying on normal City processes for implementation. Time is of the essence and multiple groups, including AoB, stand ready to assist.
Read and sign the pledge here!
This crisis is not going away, and, just as many experts have predicted, there will be multiple outbreaks, waves, and unexpected discoveries along the way. It would be foolish to continue using our streets the way they are configured now, when we can instead shift to living more of our lives outdoors while maintaining safe social distances.
We continue to witness some of our favorite people and businesses struggling. By re-allocating public space, we are providing help to some of our local businesses and we lessen the number of people who get sick. Let's minimize the damage from the crisis and make these changes without further delay. We look forward to seeing the City's plans.
Read and sign the pledge here!
Is signing a pledge necessary? We think it is. It's time for multiple individuals, businesses, and local organizations to come together and help make our City safer during the pandemic. Let's make some changes, working together.
Further reading: