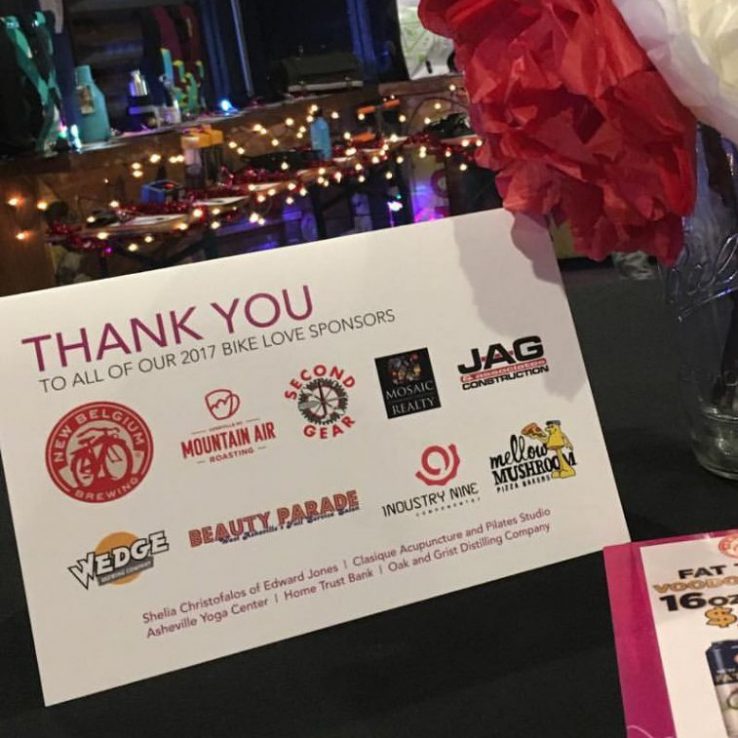 Help make our city a better place to live, work, shop & dine
Business sponsors are essential to the work we do at Asheville on Bikes. Thanks to your support, in just a few short years, we have made a tremendous impact on bike and pedestrian infrastructure in Asheville and have established a voice for multi modal transportation in our community.
How can I sponsor Asheville on Bikes?
Our sponsors help out in many different ways:
Provide support for our advocacy efforts
Sustain our after school cycling education programs
Help fund our community rides
Provide in-kind contributions (food, beverage, event space and supplies) for AoB events
Benefits of Sponsorship
Reach our membership base of 370+ Asheville-area residents
Show the community that you recognize the economic benefits of bicycle & pedestrian transportation
Establish your business as a leader in supporting the health and quality of life of our community
Increase your business's exposure to the cycling community:

Get your listing or logo on our website
Get features on our bike route maps (Transporter & Transformer Levels)
Receive frequent social media links and shout-outs from Asheville on Bikes (we have 2,600+ Facebook followers, 2,300+ Twitter followers, and nearly 3,000 Instagram followers)
Get featured in our newsletter and kick off one of our community rides (Transformer Level)
Contact us with any questions about sponsoring Asheville on Bikes.