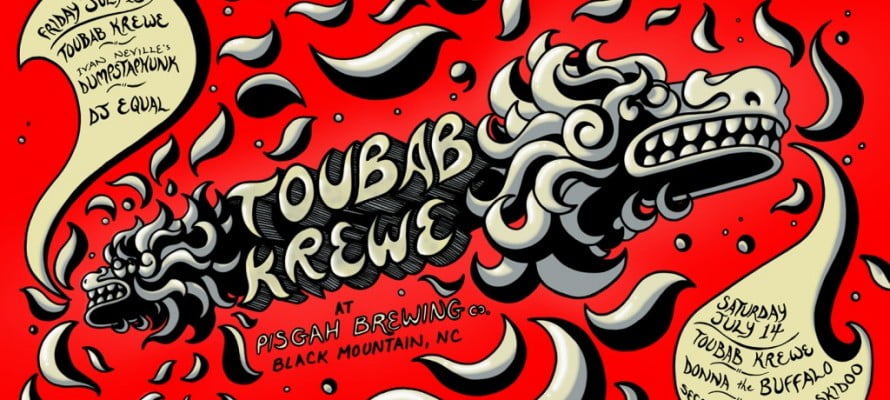 This is going to be awesome. AoB's favorite band, Toubab Krewe, is hosting their very own two-day music festival at Pisgah Brewing this summer, and we're going to host a big bike ride to get there! The Tour de Toubab, if you will.
The festival takes place July 13 & 14. We're going to host a leisurely ride from downtown Asheville to Swannanoa on Friday, and Saturday. We'll have a SAG wagon to bring your camping gear to the KOA, the official campground of Carnivalito, and after two days of music at the brewery, we'll ride back to Asheville on Sunday morning.
Get all the details, the ride schedule, and RSVP here
Check out www.toubabkrewe.com for tickets and info on the show.