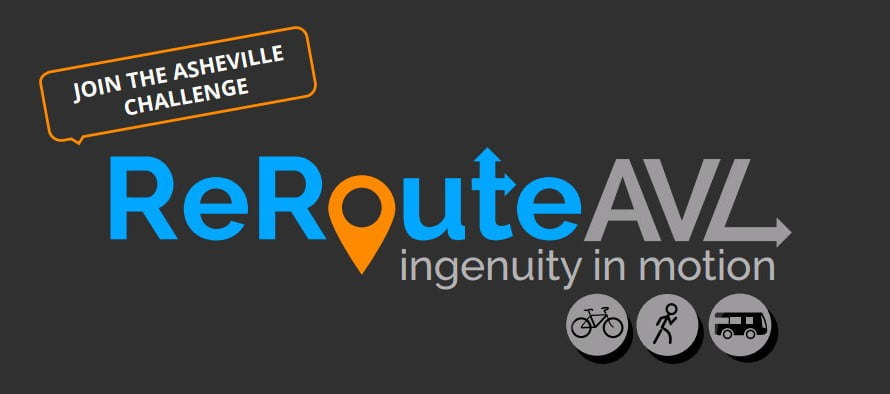 Attention Urbanists, Civic Hackers, Transportation Activists, Government Staff, Developers, Designers…anyone with the passion to make our city better. Join us for full-day event to create an app to make transportation work for all of Asheville. Bike, Feet or Bus, bring your insights and team up for competition, all for the greater good.
Welcome to Reroute AVL, a dream-come-true for visionaries, multimodal enthusiasts and AoB members – wait, those are one and the same! GET THIS SWEET THING ON YOUR NEXT-WEEKEND CALENDAR: Friday evening May 30 from 6-8 pm and 9 am-7 pm Sat May 31, 2014.
It's a 2-day social and civic hackathon bringing together transportation organizations and civic­-minded citizens of Asheville to rapidly conceive, design, and prototype multi­modal transportation solution apps. Code for Asheville, as a Code for America Brigade, invites the tech community, government officials, and different advocacy groups to:
see what data is available,
listen to local concerns and ideas, and then
create!
This is part of the National Day of Civic Hacking, where there will be events around the country aiming to help solve local problems with technology and volunteer power.
The Friday evening social is free; register for Saturday attendance at $10 per person.
When you show, we grow. See you there!