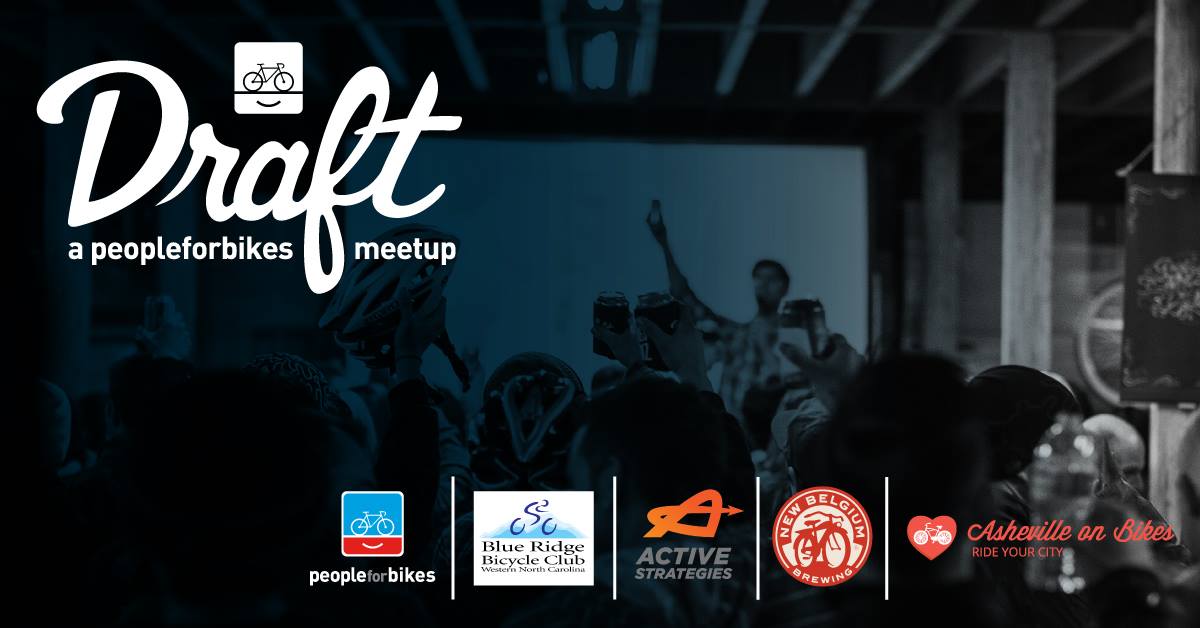 Next Asheville DRAFT Meetup: February 7, 2019
Interested in learning more about the bicycle industry and bike culture in WNC, or perhaps working in it? A great way to do this is to meet other people interested in the very same things! That's what DRAFT Meetups are all about. Our first DRAFT Meetup last fall was a rousing success, and we're excited to bring back People for Bikes for another round.
You're invited:
People for Bikes DRAFT Meetup
Thursday, February 7th, 2019, 6 to 8 PM
at New Belgium Brewing
21 Craven St. Asheville, NC 28806
It's FREE to attend, but please RSVP here.
DRAFT Meetups are fun, fast-paced events where entrepreneurs, bicycle industry experts, and bicycle enthusiasts can get together, share ideas, and generally geek out about bike culture over a delicious craft beer. Our Asheville DRAFT Meetup is the perfect opportunity for you to meet new friends and get involved in WNC biking culture. If you are hiring or looking for a job with a company that loves bikes, this is a must-attend networking event.
We lined up an A-list of speakers for the Feb. 7 DRAFT Meetup, including:
The event is free and open to the public, but we ask that you RSVP so we know how many to expect! For more information, check out the Facebook event (and share to help spread the word). Here's how the evening will go:
6 PM Doors Open. Grab a beer and banter.
6:30 to 7:30 PM. Short program + speakers.
7:30 to 8 PM. Get another beer and banter some more.
Haven't been to a DRAFT Meetup yet? Here's a sneak preview of what these gatherings are like: