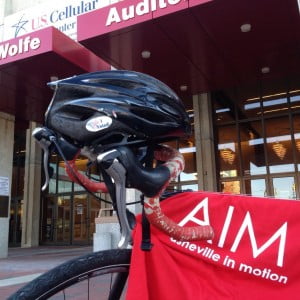 The City of Asheville is working on a plan they're calling Asheville in Motion (AIM) to improve city transportation.
You may have taken part in the online AIM survey. At this point, they are looking for more information and want you to provide feedback in person at the Renaissance Hotel.
Roll by anytime Wed (March 11)-Friday (March 13th) between 9AM-5PM to participate and give your feedback. Here's a map link to the hotel.
On Saturday (March 14) you can come by for the open house summary at 10AM. For more info, head to City of Asheville's website.