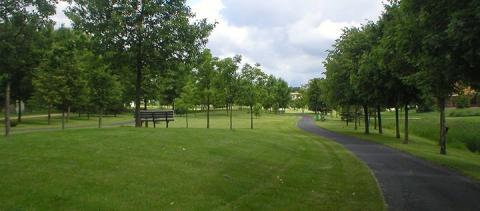 Love greenways, do you? Ask and ye shall receive.
You show, we grow! Fresh from the bike-loving camaraderie of today's Bike of the Irish ride, head on over to this drop-in event tomorrow from 4-6 pm.
"Buncombe County, N.C. Department of Transportation (NCDOT), and HNTB (a consultant for the NCDOT) will host a drop-in public meeting regarding potential options for the possible addition of a greenway in the vicinity of I-26, Brevard Road and Long Shoals Road in Buncombe County. The meeting will be held from 4pm to 6pm on Monday, March 23, 2015 in the auditorium of the N.C. Arboretum, 100 Frederick Law Olmsted Way, Asheville, North Carolina."
(Not that you need ANY other reason to attend, but can you IMAGINE how spectacular the arboretum is this time of year?)
Here's the event RSVP.