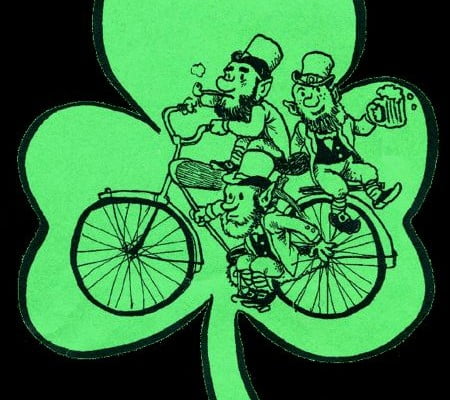 It's on! Fulfill your need to wear an all-green outfit and ride around Asheville on a lovely Spring day: The Bike of the Irish happens Saturday, March 17th – St. Patrick's Day!
We'll gather at City Hall at 12:30 and end at the Wedge. We're expecting hundreds of you fun-loving riders!
Bring some bucks for The Wedge's thirst quenchers, and we'll have Ceci's Culinary Tour cooking afterwards. 10% of all food sales will go to AoB!
RSVP here