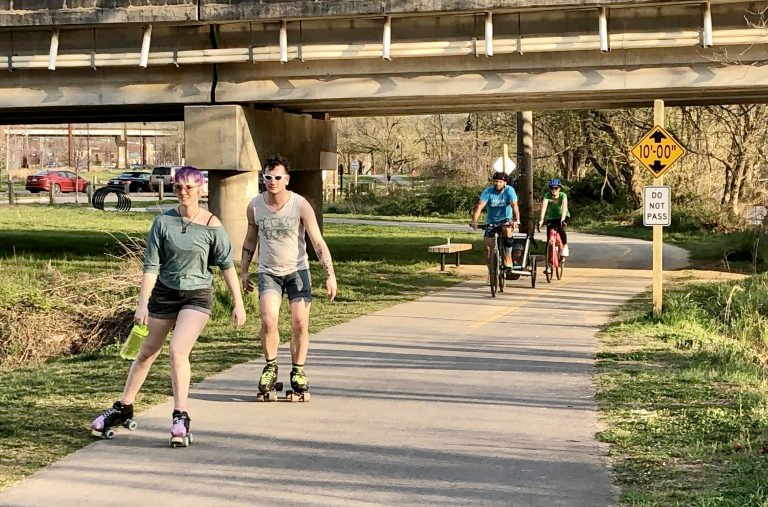 Asheville is updating & expanding its greenway plan and needs your help! Learn all about the greenway plan, why your help is needed, and how to sign up to volunteer below.
What is Asheville's greenway plan?
The City of Asheville's greenway planning process, called the "Close the GAP" project, combines 3 plans: the City's Greenway Plan (G), its ADA Transition Plan (A), and its Pedestrian Plan (P). The main goal of Close the GAP is to better understand who uses our community's greenways & sidewalks and why in order to update & expand our pedestrian network. 
Why do we need your help?
Greenways and sidewalks are integral to a community's connectivity, health, equity, and overall livability. In order to help City officials enhance Asheville's pedestrian network, it's important that residents are given the opportunity to provide their input. To do this, we need your help surveying Asheville's greenway users.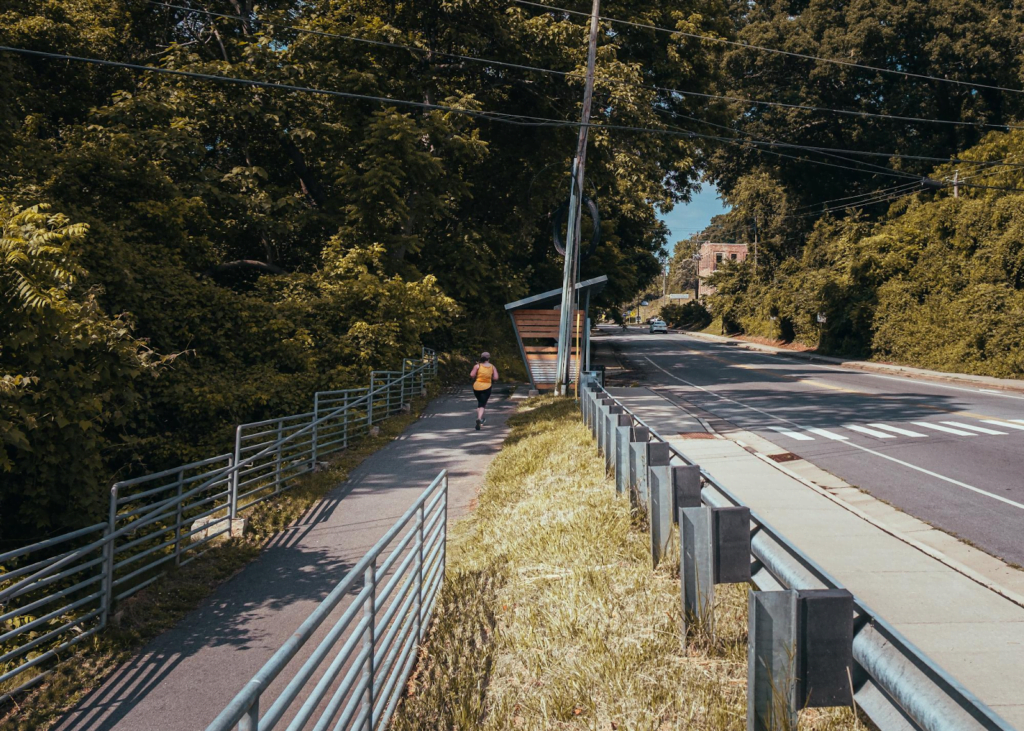 What does this volunteer position entail?
As a volunteer, you will help conduct greenway user interviews at the Wilma Dykeman Greenway in Asheville's River Arts District and at the Reed Creek Greenway near UNC Asheville's Botanical Gardens on August 10 and 14. In the event of bad weather, our makeup dates are August 17 and 21. You can help out by volunteering for a 2-hour shift on one or both of these days at either location. 
As a volunteer, you agree to:
Encourage greenway users to complete the survey.

Dress in comfortable clothes and bring the water & snacks you may need.

Wear a mask if asked to do so. We will provide disposable masks.
How do I sign up to volunteer?
To learn more and sign up for a volunteer slot, visit https://bit.ly/GreenwayInterview or contact Linda Giltz at lindagiltz@gmail.com.
Please share this volunteer opportunity and information about Close the GAP with your friends, organizations, and others. Thank you for being a valued community member and greenway supporter!