Having Mike on board in this role is a step we believe everyone in the local cycling community and beyond will be excited about.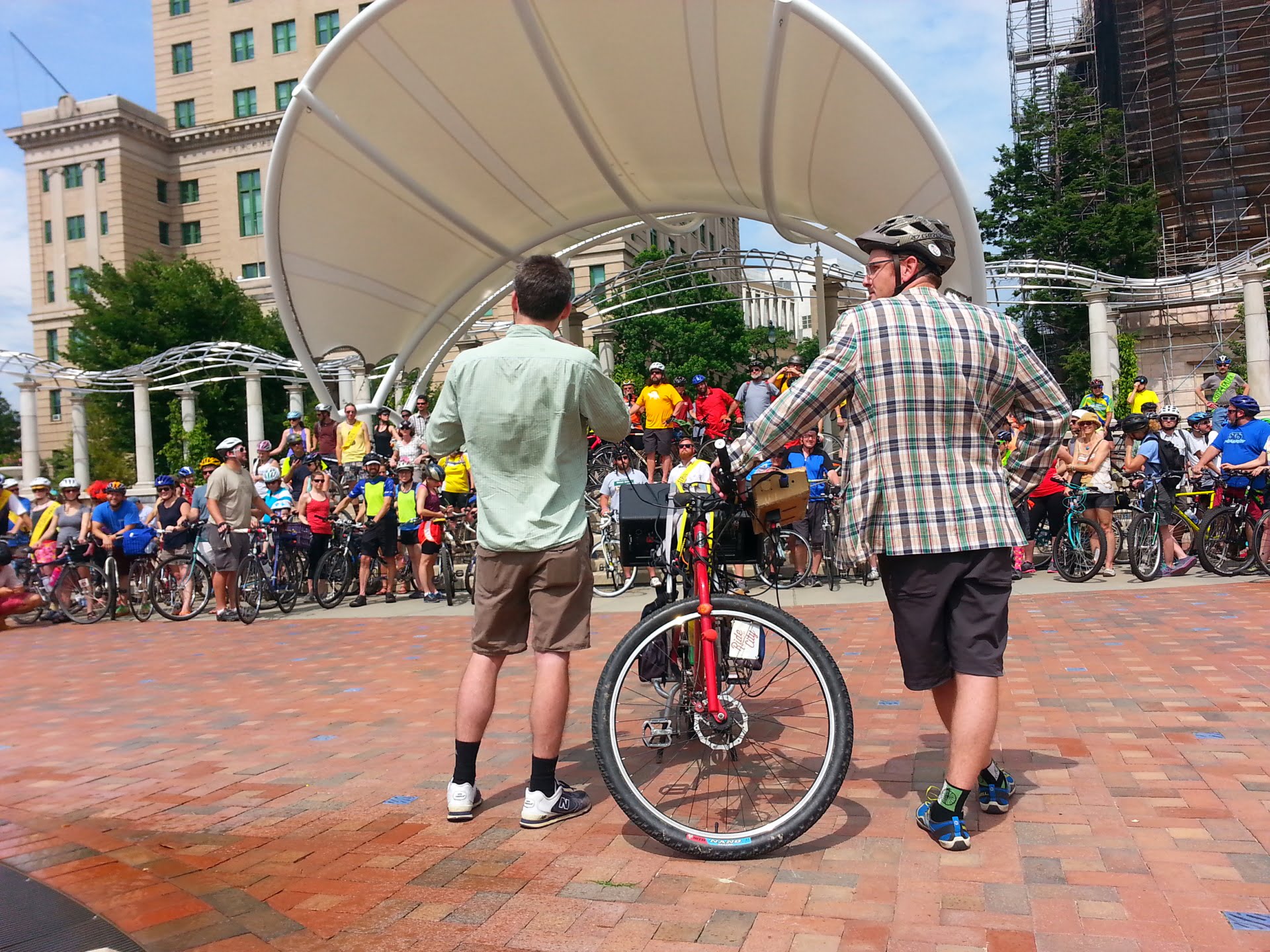 A founding member of Asheville on Bikes, Mike Sule, has been hired as the first director of the grassroots multimodal advocacy organization.  A long-time resident of Asheville and publicly recognized community leader for the group, Sule will continue the group's growth and involvement in local, regional and state level bicycling and multimodal issues.
"I'm honored to accept the position of Asheville on Bikes' Director and look forward to Asheville on Bikes increasing its role in the community," says Sule.  "Since the initial passing of the bike plan, our community has made steady growth in advancing active transportation. But the next three years are about the big steps required to transform how we move. There will be challenges, but I foresee lots of success. I'm thankful for the continued support of the Asheville community and am excited to accelerate the work."
Over the recent months, Asheville on Bikes leadership has coalesced around the roles and responsibilities of its first director.  Its efforts stem from its strategic plan, drafted in 2012.  This plan outlines the group goals of promoting ridership and advocacy through political action, public education, and programming that encourages people to choose the bike for transportation. These efforts are facilitated by a targeted expansion of the organization's capacity through recruiting and retaining talented board members, volunteers, and staff.  The hiring of a director is a key milestone in the group's strategic plan.
"Asheville on Bikes has been a community group in Asheville for years.  We are thrilled about Mike's potential as our director," says board Treasurer, Chris Berthiaume. "Having Mike on board in this role is a step we believe everyone in the local cycling community and beyond will be excited about.  We're particularly looking forward to harnessing our members' and supporters' knowledge and passion to continue our impact. We'll be inviting folks to be involved in concrete ways in the near future."