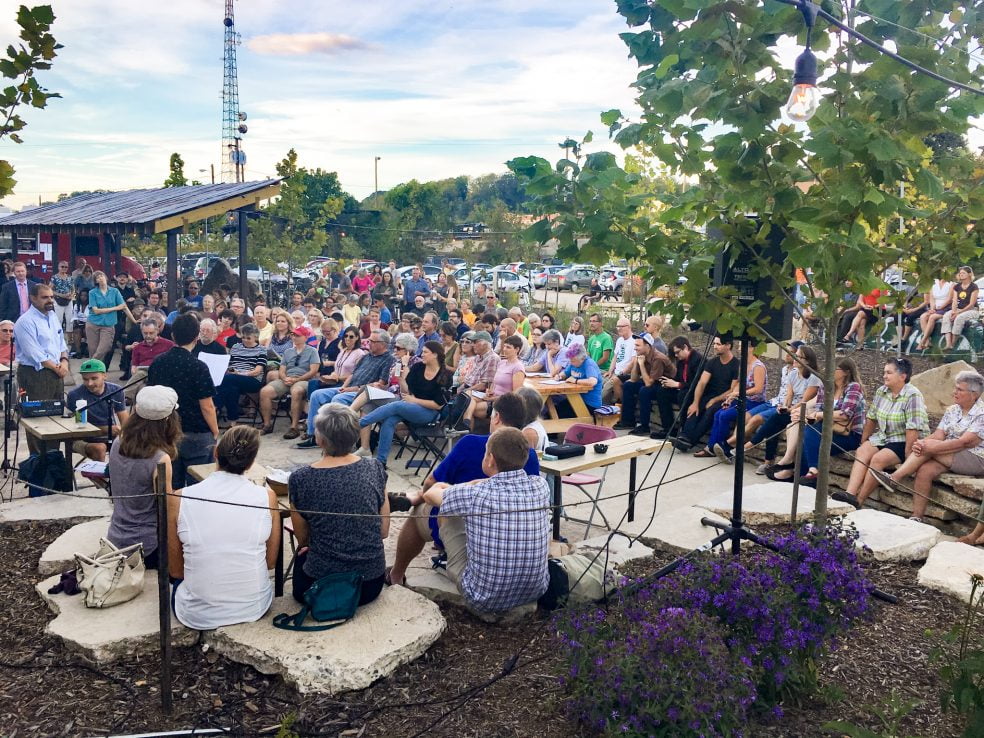 2022 Get There AVL – Primary Candidate Forum
Wednesday, May 4th 6pm – 8pm at Wedge at Foundation (5 Foundy St Ste 10, Asheville, NC 28801)
Facebook Event: Get There AVL – Primary City Council Candidate Forum
Watch the recording on Youtube.
Candidates for City Council and Mayor will be on stage for a live event featuring a 3-part structured program at the Wedge at Foundation. We've been receiving suggested questions all week and this forum is going to be good!
AoB's candidate forums continue to be some of the most well attended and educational public meetings during each election cycle. Both voters and candidates benefit from our live events where we dive deep into transportation issues. We hold these forums each election cycle. AoB does not endorse individual candidates.
Check out our 2022 candidates' responses.
Also check out our policy positions.
Recording of the May 4th event:
Archived footage from our 2020 Primary Forum on Transportation
Our event was streamed live and our program had 3 sections:
Thank you for all who participated! It was great to have a packed room and see such a strong push for change to our infrastructure.
Summary of our event
One of the most effective ways to enact positive change in our everyday lives is to engage in dialogue with our representatives in government at the city and county level. Every election cycle, Asheville on Bikes holds public candidate forums to discuss current issues in transportation policy with those running for city council.
Below are links to events, candidate Q&A, and other information surrounding these candidate forums.
2020 Asheville Election Candidate Transportation Forums
2017 Asheville City Council Election Candidate Forums
2013 Get There Asheville Candidate Forum Information