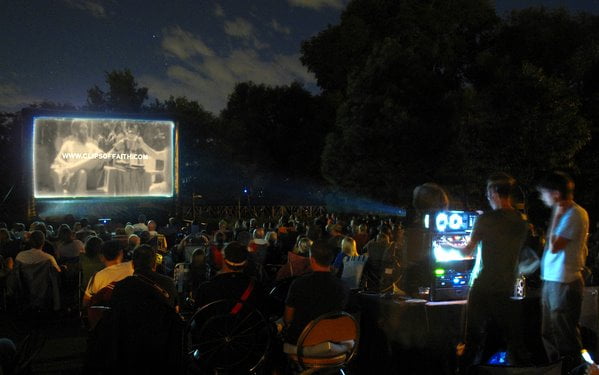 New Belgium Brewery is once again bringing their Clips of Faith film series to Asheville this year. We hope you saw or heard about last year's installment, with hundreds of bike and beer-loving folks filling Pack Square Park. You can expect a showing of a handful of homemade short films on a bunch of topics, and the chance to sip or gulp a handful of beers from New Belgium, including some not yet available in stores!
Admission is free for the films and activities, there will be local food for sale and beer tastings will cost a bit, but the proceeds stay here with Asheville on Bikes, supporting our advocacy and merriment efforts. As always, your favorite AoB volunteers will be on hand to carefully park your bike in one of the last Bike Corrals of the summer.
Clips of Faith Beer and Film Tour
Friday, September 9th
7:00 – 10:00PM
Pack Square Park, in front of City Hall
FREE!
More info: http://www.facebook.com/event.php?eid=149542935126654
or
www.clipsoffaith.com