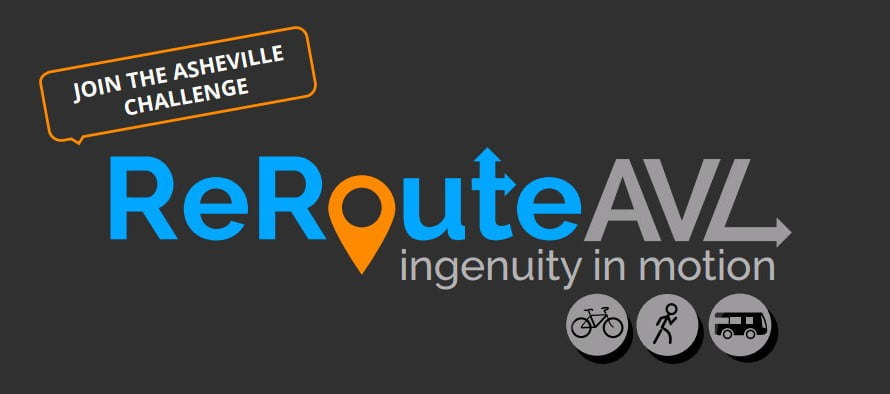 ReRoute AVL will begin with a community brainstorming session 6-8 p.m. Friday at Mojo Coworking, 60 N. Market St. City Council members Gwen Wisler and Gordon Smith will kick off the event after which attendees will pitch project ideas and form teams.
Local computer coders hope to build mobile apps this weekend to help local cyclists get around town more easily.
Code for Asheville, a group of local volunteers, will stage ReRoute AVL hackathon with brainstorming on Friday and a full day of work on Saturday. The event coincides with the National Day of Civic Hacking, as coders around the country try to build useful apps with public data.
Last year, the group's first event "Hack for Food" drew about 50 coders and activists. They broke into four teams trying to find ways to pinpoint "food deserts" around the city, using technology as a tool to help feed the hungry or identify those residents who aren't sure where their next meal may be coming from.
"This year, we wanted to choose a theme that fit with the city and the interest in bikeways, greenways and the redesign of the Asheville transit system," said Patrick Conant of PRC Applications, the event coordinator.
Coders hope to build quick apps that pull in public data on bus routes, greenways and bike paths as well as new GIS data that pinpoint the real-time location of buses around town, Conant said.
Software developers, designers, transportation enthusiasts, and other interested citizens are invited to participate, cross pollinate ideas, and create new products and tools to innovate and improve transportation options in Asheville. Technology skills are welcome but not a prerequisite.
ReRoute AVL is one of over 100 hackathons taking place this weekend around the country as part of the National Day of Civic Hacking. Nationwide, more than 10,000 people are expected to collaborate and use publicly available data to solve challenges relevant to our neighborhoods, cities, states, and country.
Lots more info in the great story by the Asheville Citizen-Times.