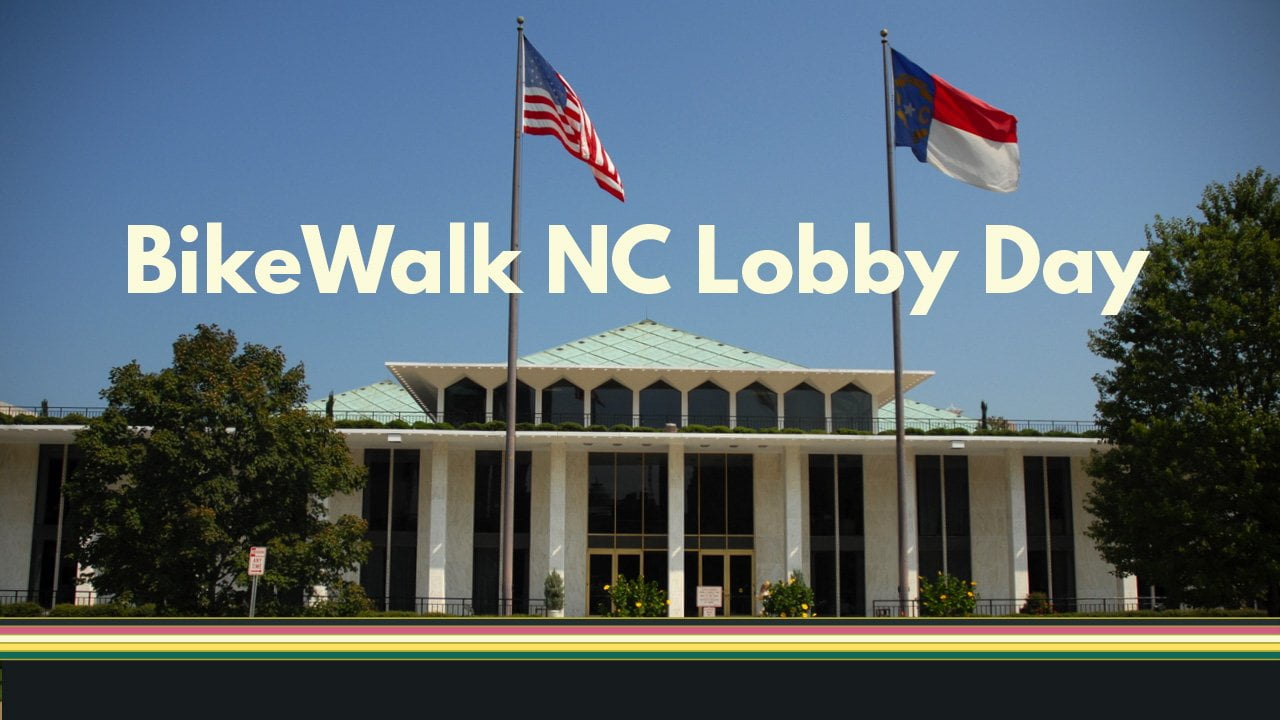 On April 5, 2017, Asheville on Bikes director Mike Sule joined dozens of other advocates for bicycle and pedestrian transportation from across the state in Raleigh for the first-ever BikeWalk NC Lobby Day. We asked Mike a few questions about what went on, and whether he thinks going to Lobby Day made a difference (spoiler alert: it did).
What is Lobby Day?
A "Lobby Day" is a scheduled day for like-minded groups to rally together, meet with state representatives, and make their case for certain issues. Ours was a Lobby Day specifically for transportation, organized under the umbrella of BikeWalk NC.
Many organizations were represented: Asheville on Bikes, Oaks & Spokes, an advocacy organization in Raleigh, Bike Law, BeersNGears out of Winston-Salem, Blue Ridge Bicycle Club and even Connect Buncombe. We came together, organized talking points, and met with our representatives to talk about the value of investing in multimodal transportation.
What did BikeWalk NC Lobby Day set out to accomplish?
Our state representatives play a fundamental role in how local infrastructure is developed and they speak for us when considering legislation that directly impacts our safety, rights as cyclists and pedestrians, and funding for highways and local projects.
So, our main purpose was to show up en masse and establish a dialogue, let our state legislators know who we are, and show that there is strong statewide interest in making North Carolina a safer, more accessible place for cycling and walking. We also wanted to thank them for recent legislative actions to improve bicycle and pedestrian safety in our state, such as:
HB 959, which mandates vehicles leave at least 4 feet of space when passing a cyclist and requires cyclists to wear reflective gear or have front and rear lights at night.
HB 135, currently under review, which calls for bike safety to be added to public school curricula
What is it like to go lobby legislators?
There's something about the reverence of participating in government. It's always a little bit intimidating and exciting. I'm honored to be able to do it. And the building is still a very inviting place to be—lots of open space, and there's a pretty good bicycle infrastructure all around the capital, and there's a bike rack outside of the legislative building.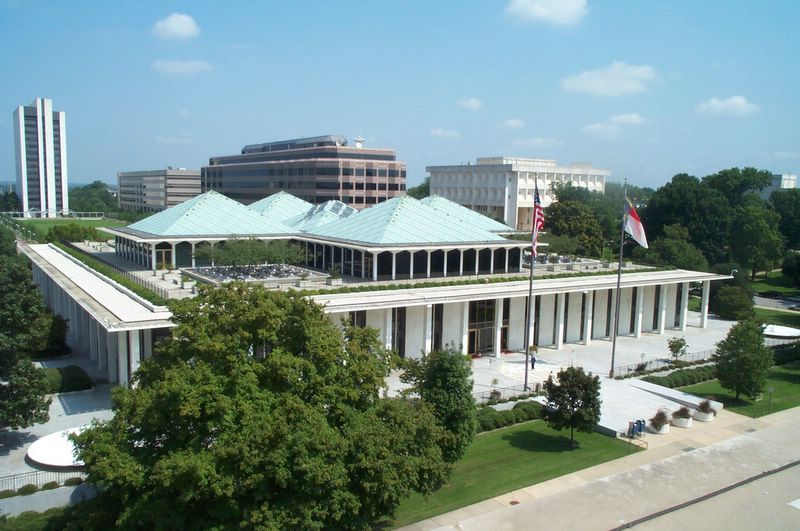 One thing that struck me time and again was the absence of heavy-handed security. You could just like walk in the door and go to whatever legislator you wanted to see. We even got hugs from our representatives.
Which representatives did you meet with?
Every group involved in Lobby Day met with representatives from their own districts. We met with Rep. Brian Turner, Rep. Susan Fisher, and Sen. Terry Van Duyn (Rep. John Ager was not available). All of them have supported active transportation initiatives in the past and understand the health, affordability, and equity benefits of improving options for bikes and pedestrians.
What did ya'll talk about?
We only had 5 or 10 minutes with each legislator, so everyone was pretty disciplined on their talking points. One thing I felt critical to discuss was a recent economic impact study funded by the North Carolina Department of Transportation as part of the Southern Blue Ridge Bicycle Plan, a new, comprehensive plan for bicycle route expansion in western North Carolina.
The study showed that bicycle tourism is a robust contributor to our economy in Western North Carolina. It generates $43.3 million in income annually, including $15.3 million in tax revenue, supports over 1700 jobs, and bicycle tourists spend on average $189 a day when they visit our region.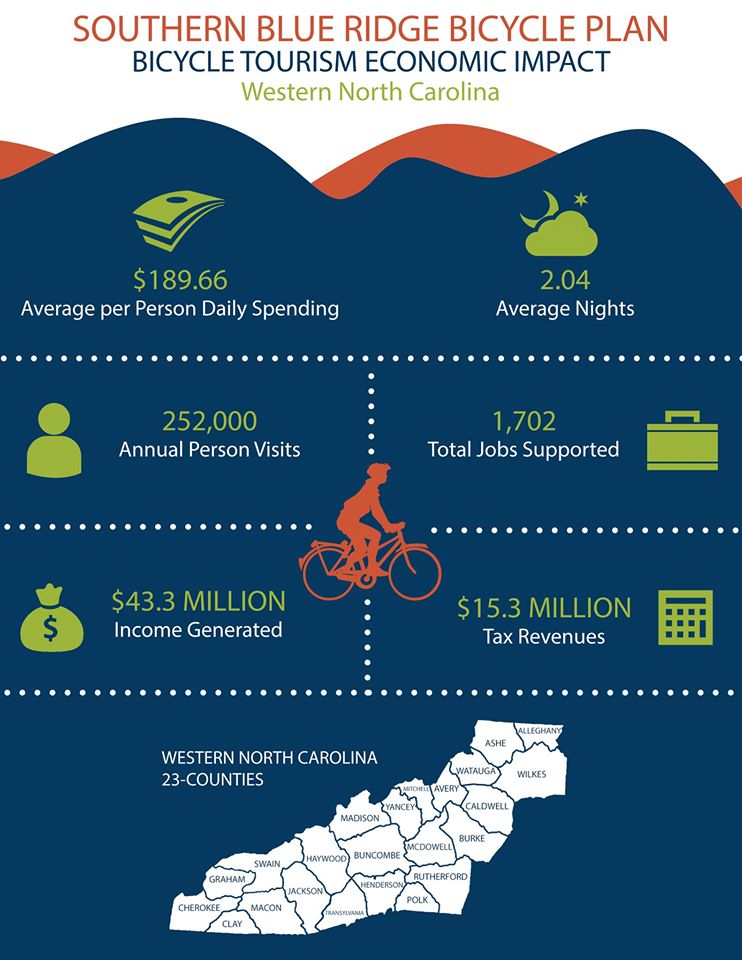 While phone calls to make cycling and walking safer in North Carolina will get through to some legislators, when you show how cycling directly benefits the economy, that really grabs their attention. When you can tie numbers to it and show a positive net gain for our area, that empowers them to make the case, in economic terms, to their more skeptical colleagues.
Any advice for others who want to meet with their own legislators?
Be prepared! You get one shot to make a first impression and appeal to a political figure who represents you and your community. You want to make sure that when you leave, you've made an impression and the representative is saying, "That was worth my time. I want to follow up and learn more about this issue."
On the way down, I practiced and memorized my talking points and dialed in what I wanted to say. I wanted to sound natural, but I also wanted to be sure I made my point. All in all, I'd say I put in about 10 hours of work to distill my points into a 15-minute conversation. I'd guess that everyone participating spent a similar amount time and effort preparing to lobby their respective representatives.
[Editors note: This means that on Wednesday, a minimum of some 120 hours was invested in lobbying a select group of legislators from the team that went to Bike Lobby Day, if we use Mike as an example of the time invested. Though Mike met with our Western NC delegation, other Bike Lobby Day participants met with their own representatives. As this event happens each year, we're hopeful that the effort put forth to hold the attention of our representatives will pay off in the form of actual multi-modal infrastructure, laws favorable to cyclists, and other changes that result in safer roads suitable for all types of users, whether they walk, cycle, ride transit, or drive.]
What was the take-away from Lobby Day?
As a group we definitely made an impression on our lawmakers and generated momentum toward better organization between bicycle and pedestrian advocates from across the state. Given that this was the first time we've done a Lobby Day, it was sort of like the Mercury Mission—we got into orbit and we came back down safely. We'll build on this experience and eventually "put a man on the moon" in the form of a more unified, statewide platform.
What can someone reading this post do in order to help make sure our voices are heard in Raleigh?
Be willing to speak up and contact a representative or local official about bike infrastructure. Premeditate this thought: "When the time comes, I will take an action that helps build better roads, protects cyclists, or encourage less driving." Looking back at 2016, that meant contacting our representatives in Raleigh to alternately support and oppose key pieces of legislation.
Ride your bike and come to events featuring bicycles.