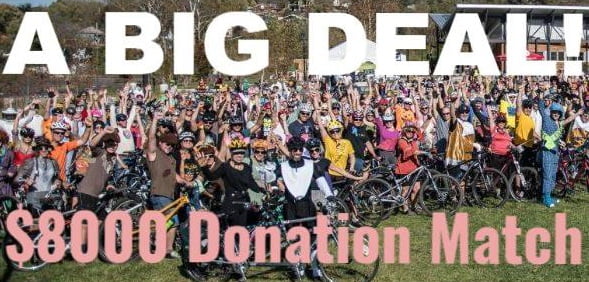 At the Pumpkin Pedaller – tomorrow – AoB is kicking off its annual end of year giving campaign. This year's goal is to raise $60,000 by the end of the year.
Yesterday we received a challenge from an anonymous donor: raise $8000 from our supporters on or before the Pumpkin Pedaller and the donor will match the earnings. Any donation received leading up to the challenge counts toward the Pumpkin Pedaller challenge.
Ways to give:
Bring cash or check to the Pumpkin Pedaller.
Your support for our organization is changing the future of our City – thank you!