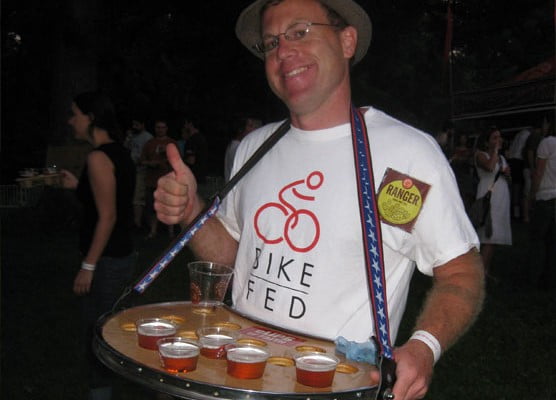 Are you interested in having fun, meeting new folks, having a few brews, watching some homemade films and supporting bicycle infrastructure in Asheville? Consider volunteering at Clips Beer and Film Tour!

Stats: Asheville on Bikes and New Belgium Brewery are hosting the Clips Beer and Film Tour on Friday September 5th at 7:30 pm in Pack Square Park. Most volunteer shifts are from 6:00-11:30, with the exception of some beer positions and set up during the day. The duration of the shift includes training, setup, event, and break down. You will get fed at the beginning and will receive a New Belgium t-shirt and beers after your shift!

Additional Info:  http://www.newbelgium.com/events/clips-beer-and-film.aspx

Volunteer Possibilities:  Communicate your volunteer desires and we will put on a great festival that benefits bicycle culture in Asheville!

What do you prefer?

Set up (earlier hours 10-4)
Beer serving, AoB promoting
VIP support
Tokens/Wristbands
Fun and Games

Bike

 Corral (

6-11:30

)

Last year was great fun; this year is bound to be! Volunteer now by emailing rachel@ashevilleonbikes.com, and send your friends!