Get those costumes ready—for you and your bike, because the Pumpkin Pedaller is coming soon. This is one of our favorite events among the AoB crowd—when else do you get an excuse to dress up as an alien businessman or pirate, roll through the streets of Asheville with 700 of your closest friends, and decide whose costume is cleverest over a pint of tasty New Belgium beer?
Join Us:
Pumpkin Pedaller '17
Saturday, October 28th
3:00 to 6:00 PM
@ New Belgium Brewing
FREE & Family-Friendly
We hope you can make it out. Here are the details:
Costumed Family Bike Ride Rolls Out at 3:30 PM
As always, the Pumpkin Pedaller kicks off with a family-friendly group bike ride. This year's "Ride More" route gives you the option to ride anywhere from 4 to 12 miles of rolling hills and tours RAD, Montford, North Asheville, and Downtown. Do the whole enchilada if you want, or you can easily modify the route for a shorter (and flatter) ride. Smiles are more important than miles.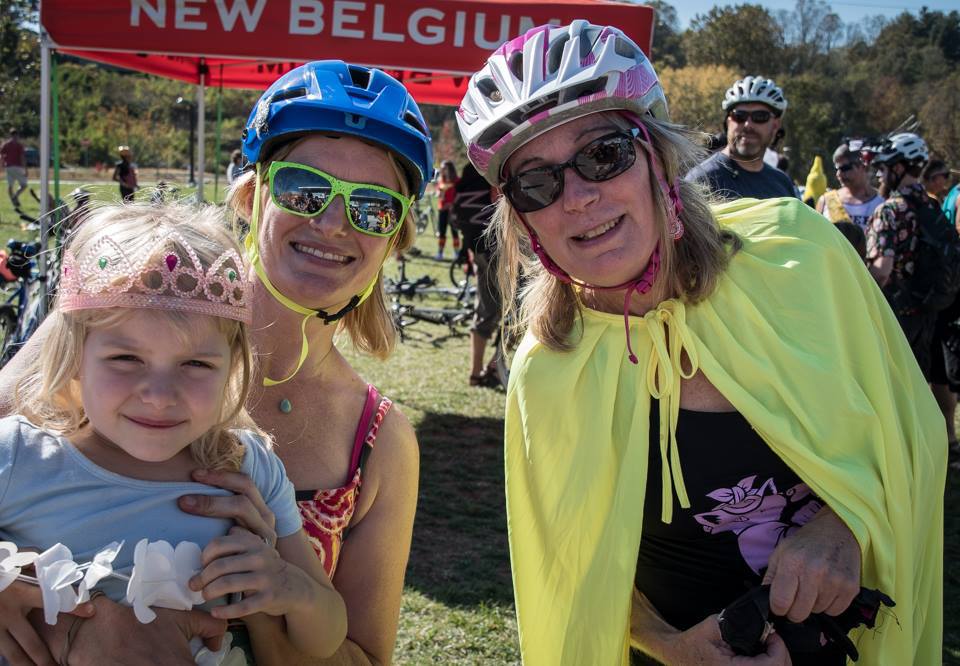 Meet at New Belgium Brewing at 3PM and be ready to roll out at 3:30. To ensure a safe and happy ride, make sure your bikes are in good shape and ready to roll—although folks from Youngblood Bikes and Motion Makers will be on hand to provide quick bike checks if needed. We highly recommend front and rear lights and a bike bell to maximize safety during the ride. Costumes for you and your bike encouraged, but not required.
Post-ride Party & Costume Contest at New Belgium Brewing
After the ride, meet back at New Belgium Brewing for a Halloween party, Asheville on Bikes style! We'll have music, bicycle games, and a costume contest with prizes. There will also be several food trucks and plenty of New Belgium Beer on tap for purchase. For each beer sold, New Belgium will donate $1 to AoB, plus they're donating all their tips to us! Festivities kick off at 5:00 PM.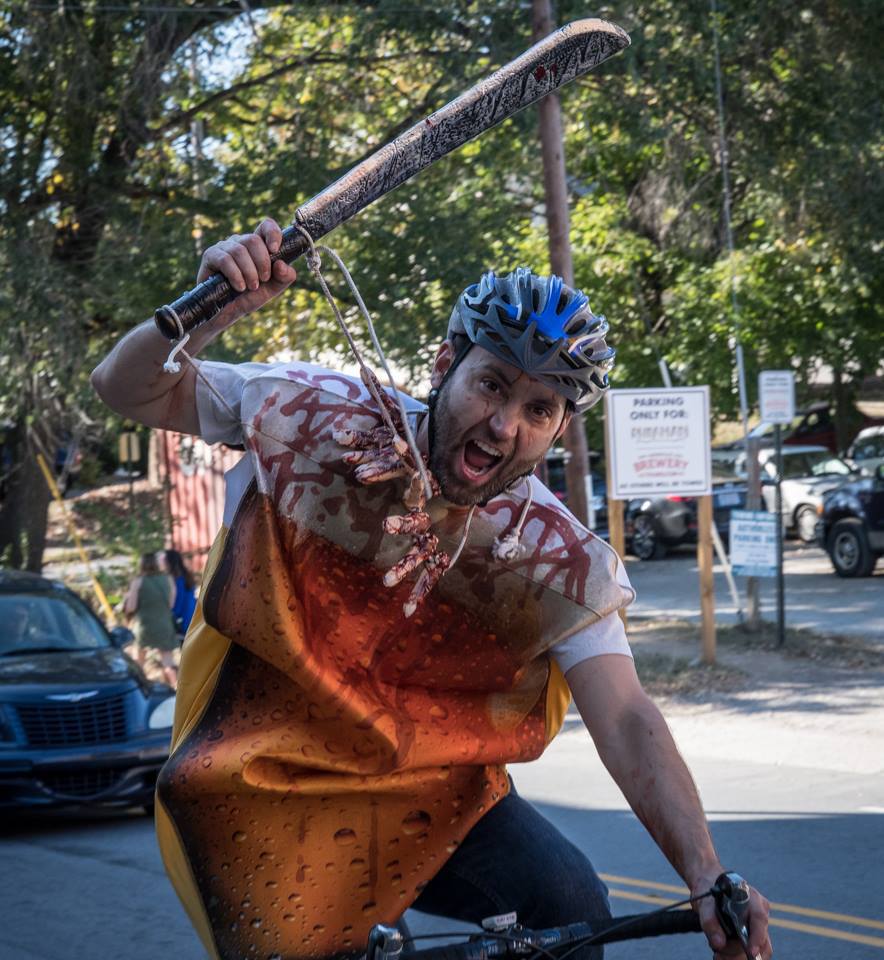 Volunteer and have a beer on us!
Volunteers are the secret to the Pumpkin Pedaller's success. We still need volunteers for several positions:
Route marking on Friday night
Bike patrol during the ride
Family Check-in and support
Representing at the AoB membership tent at New Belgium.
Signing up to volunteer is easy. Just fill out and submit this form—an AoB board member will get in touch to confirm when and where to meet. You'll get a beer token as our thank you.
If you have any questions about the Pumpkin Pedaller, contact us! In the meantime, please spread the word by RSVPing on our Facebook event page and sharing with your friends. We can't wait to see you all dressed up!