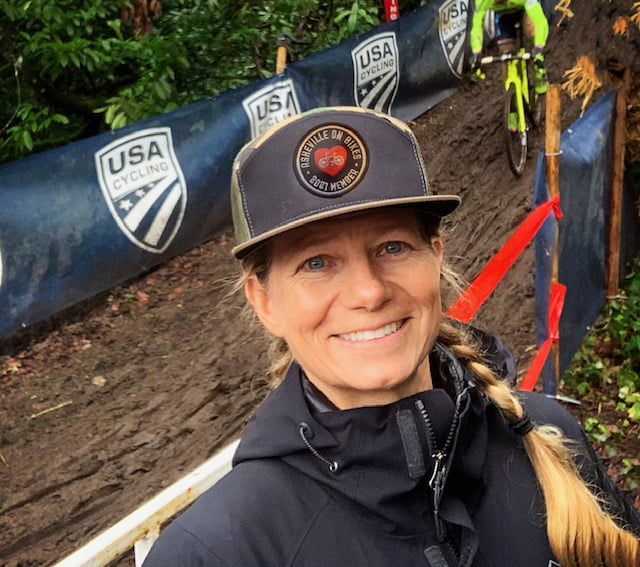 Asheville on Bikes is excited to announce that Abby Walker was recently hired to serve as AoB's executive assistant to support the management of AoB's operations. Asheville on Bikes has an ambitious year ahead as we'll continue to take on infrastructure projects, expand our youth cycling program, and continue with high quality community events and engagement. To meet the needs, we're growing our staffing. We welcome Abby Walker to the AoB team.
About Abby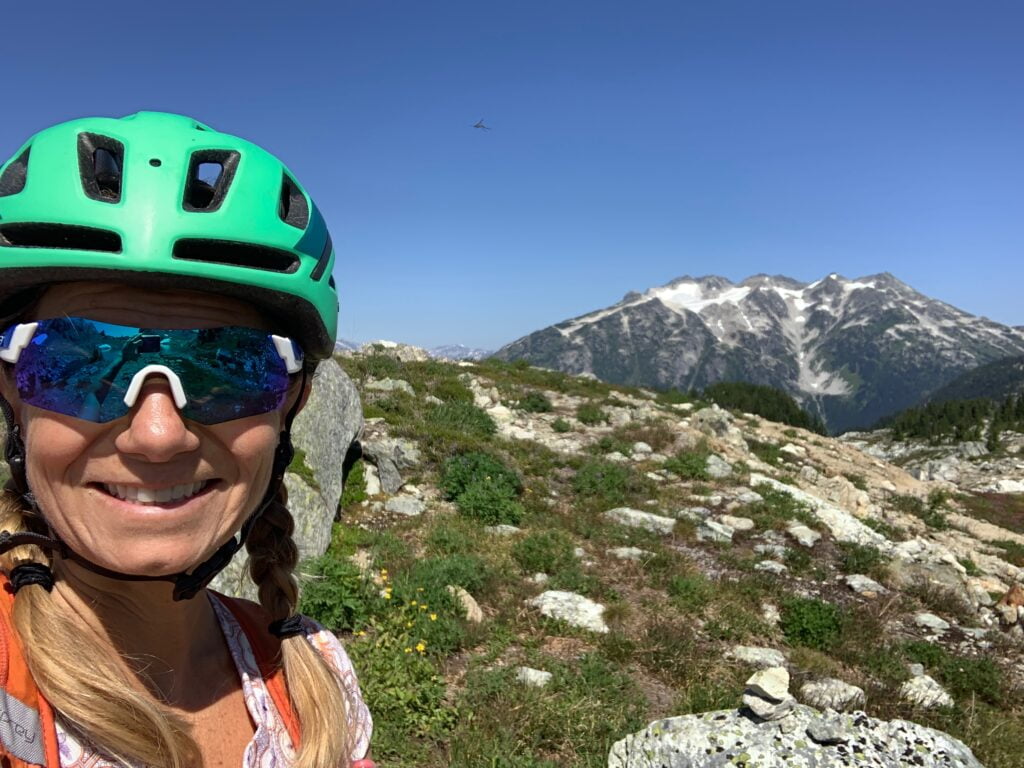 Abby and her husband Austin moved to Asheville in the spring of 2003. The mountains, the people and the endless opportunities to ride bikes was too much of a draw to keep them away. Asheville quickly became home as she settled into life as an elementary teacher and then became the mother of two. While her children were young she started and managed a community garden in West Asheville for 10 years and then went on to create and teach FEAST classes at Francine Delany Charter School. Whether mountain, road, gravel or racing cyclocross, she gets as much time as possible on her bikes. She is also an invested member of the cycling community and has been a supporter of Asheville on Bikes since its inception. What really excites Abby is bringing people together through bikes, As much as she enjoys helping to promote and racing cyclocross for the i9 Masters Team, she is truly inspired by coaching the local NICA Mountain Biking Team, leading a local Women's Mountain Bike Ride and as an ambassador for Kitsbow. Her all-around involvement in the cycling community ensures that she gets to encourage and connect those to a shared passion for bikes.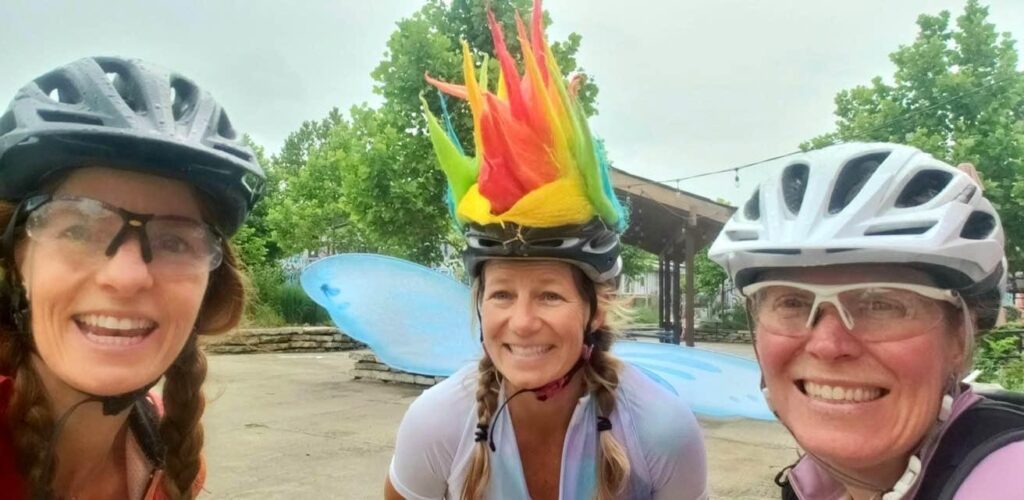 Abby and AoB
For the last two years, Walker served on AoB's board of directors and chaired the events committee while serving on the development committee. She was instrumental in transforming AoB's community rides to conform to social distance requirements and essential to AoB meeting its end-of-year funding goals.
In her staff position, Walker will support AoB's executive director with a focus on event planning and membership management.
Be on the lookout for Abby at the upcoming Bike of the Irish on Saturday, March 20th. Legend has it, she'll be sporting her "Rainbow Connection" kit.