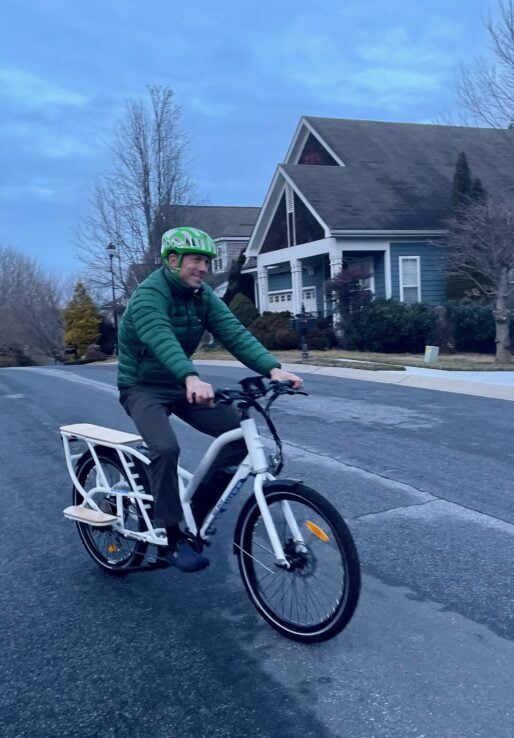 We are proud to announce that AOB member Jay Dore won AOB's cargo bike raffle, and is now the proud owner of a M2S All Go Cargo Bike! In celebration of his win, this month we're profiling him with a Q&A on our blog.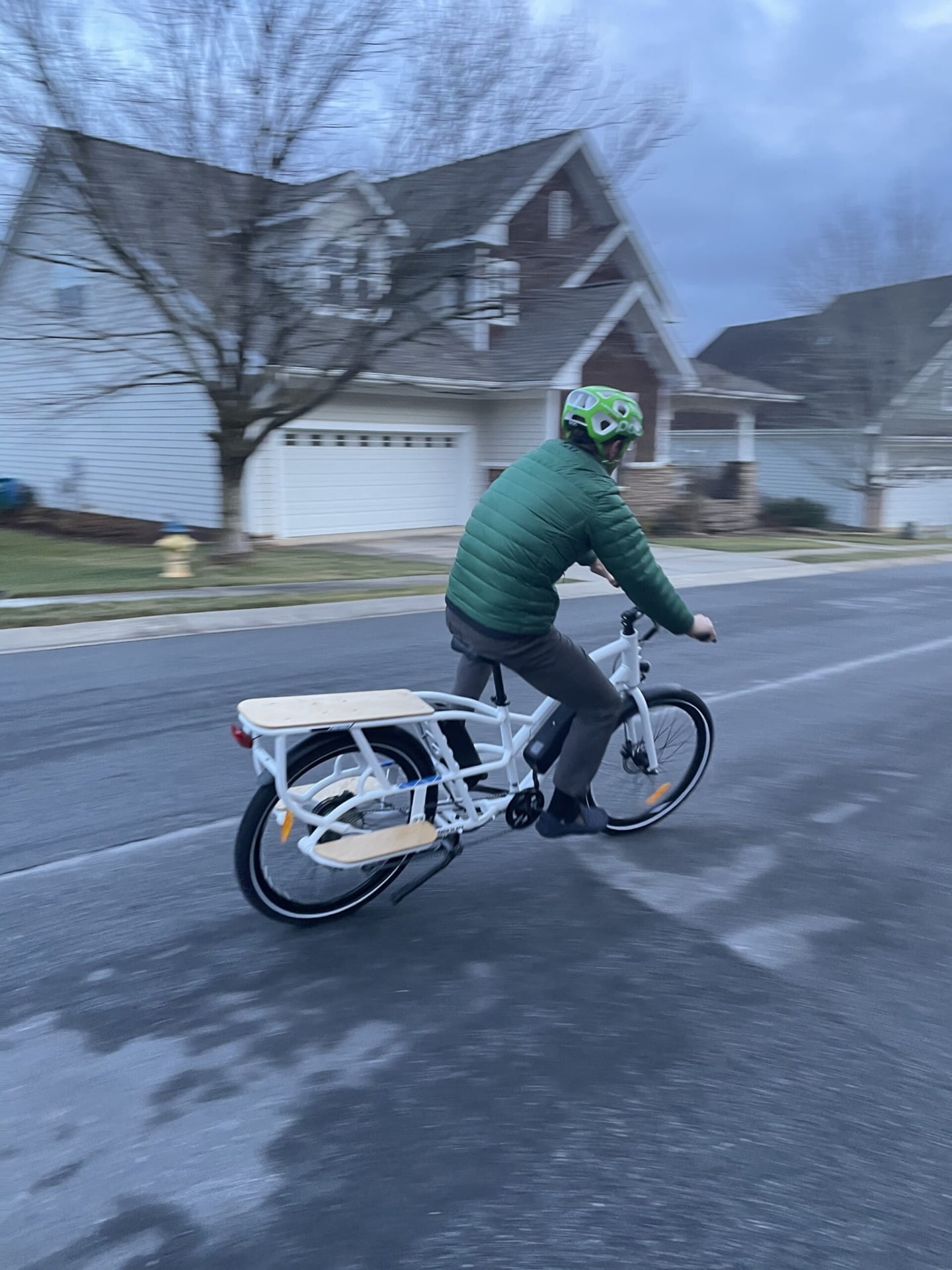 What's your favorite type of riding?
There isn't a style of riding I dislike to be honest! Like many Midwestern kids, I started out on BMX bikes traveling as far as my legs would take me. As an undergrad athlete I fell in love with mountain biking and the escape it gave me from school and soccer—also what a better place for it than WNC?
As I got older and met my future wife, I started road cycling more and more to the point of racing. Now you can find me racing, commuting to work, playing in Pisgah or pulling my son in his trailer in Bent Creek.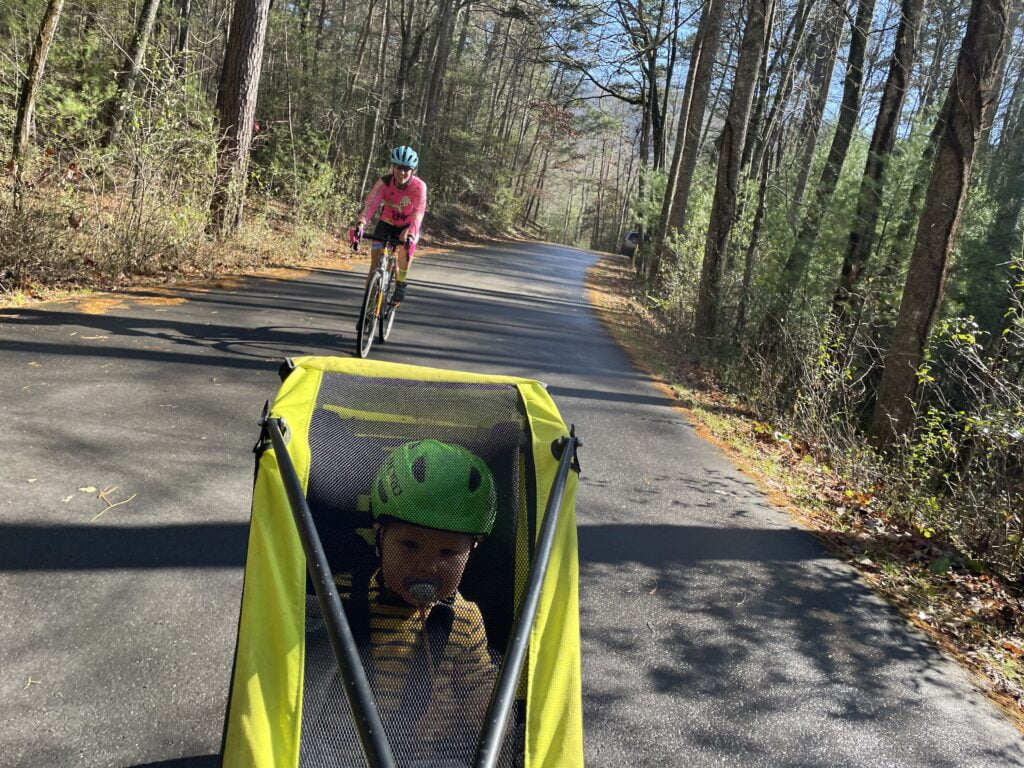 Why Do You Support AoB?
I support AoB because of the work they do to pull the cycling community together. AOB has made extensive efforts to increase access for all pedestrians, whether it be walkers or bikers.
It's mind blowing that we have so few sidewalks and bike lanes. We have such an active community and one can easily see with the RAD protected bike lane and greenway that if you build it, people will use it!
What would you like AoB to accomplish in the next 5 years?
I hope to see AoB to keep doing what they are doing. Specifically, helping collaborate with local communities and helping get more infrastructure built and maintained to increase access and safety for cyclists and pedestrians.
Experience the benefits of AOB membership
Jay may have won our latest raffle, but there are plenty of reasons for cyclists in WNC to join AOB now. You'll be invited to all of our (in)famous events, connect with the regional cycling community, and have a chance to help shape positive cycling and pedestrian infrastructure changes in our community. Join now!