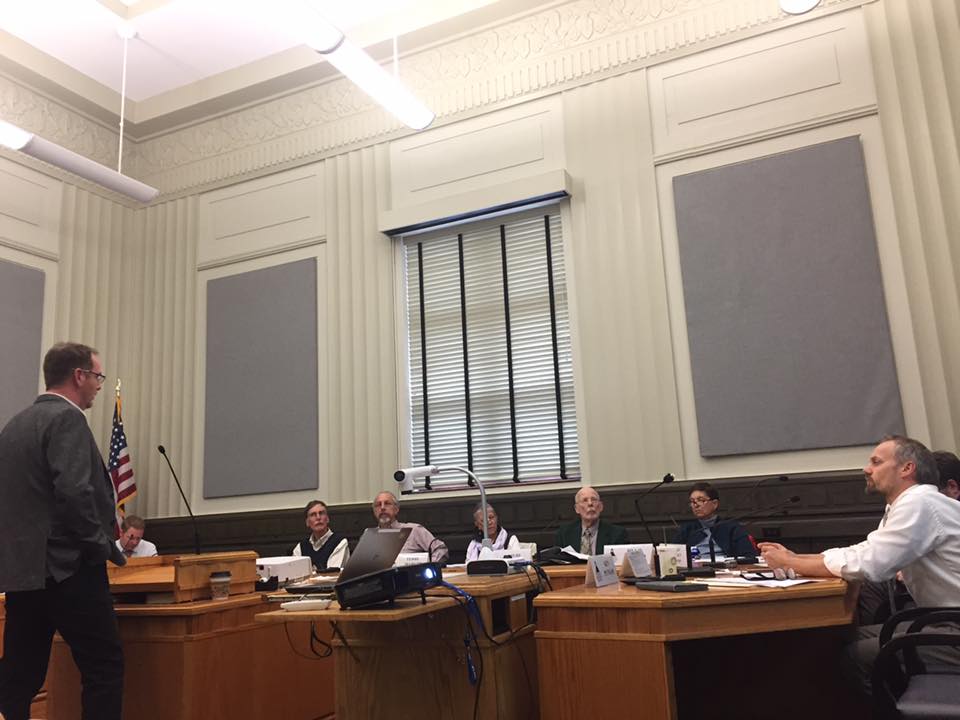 Following a presentation by Asheville on Bikes Director Mike Sule, The City of Asheville Multi-Modal Transportation Committee (MMTC) voted unanimously to endorse National Association of City Transit Officials (NACTO) standards at their February 22, 2017 meeting.
This helps clear a path so that City Council could take up the issue and vote to officially adopt the NACTO design guide as a tool.
Why NACTO standards are better for bike commuters
NACTO standards provide detailed planning guidelines for urban areas to design new streets, parks, and other infrastructure with multi-modal transportation (bikes, walkers, buses, light rail, etc.) as the norm–not as an afterthought. Older planning guides that most American cities have used (included the Standard Specifications and Details Manual currently used by Asheville) are written with cars as king, and do not provide adequate provisions for bicycles, pedestrians, and other non-private vehicle forms of transportation.
The specific NACTO guidelines Asheville on Bikes supports, and the MMTC Committee voted to endorse, are including in the Urban Bikeway Design Guide, and would significantly improve bike lanes, signals, and signage in the city. By endorsing NACTO standards, they are recommending that city officials adopt them for future transportation projects.
This vote represents a huge victory for Asheville, and it's in large part thanks to our Asheville on Bikes members, sponsors, and supporters!