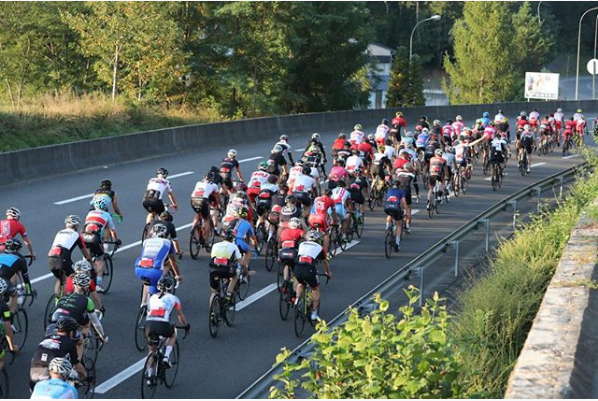 Interested in a bike-related gig that pays up to $600 for just a few days of fun work? Need volunteer hours for your service organization? Here's a great opportunity for you.
The Haute Route, a world-renowned amateur stage race (think Tour de France but way more chill), is coming to Asheville, and they still have a few paid and volunteer positions to fill. This year's event spans 4 days (Thursday, May 17th through Sunday, May 20th), with one day of prep and registration and three days of cycling events. This is a high-profile event that's sure to be a blast for all involved. Read more about Haute Route Asheville here.
The following positions are available. If you are interested, please contact Todd Hageman, Technical Director at Medalist Sports, directly at (435) 901-9119 or toddhageman.medalistsports@gmail.com.
SAG Driver 01/Coordinator 5/17-5/20 $150/day ($600 total)
SAG Driver 02 5/18-5/20 Volunteer
SAG Driver 03 5/18-5/20 Volunteer
SAG Driver 04 5/18-5/20 Volunteer
SAG Driver 05 5/18-5/20 Volunteer
Routing and Signs Captain 1 5/17-5/20 Filled
Routing and Signs Captain 2 5/17-5/20 $150/day ($600 total)
Routing and Signs Captain 3 5/17-5/20 $150/day ($600 total)
Routing and Signs Staff 1 5/17/5/20 $75/day ($300 total)
Routing and Signs Staff 2 5/17/5/20 $75/day ($300 total)
Routing and Signs Staff 3 5/17/5/20 $75/day ($300 total)
Course Marshall Captain 1 5/17-5/20 $300
Course Marshall Captain 2 5/17-5/20 $300
Course Marshall Captain 3 5/17-5/20 $300
12 Volunteer Course Marshals 5/18-5/20