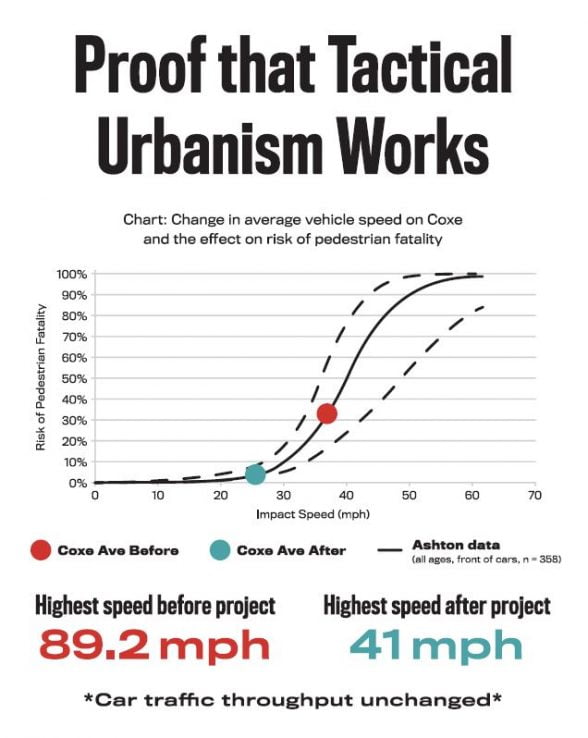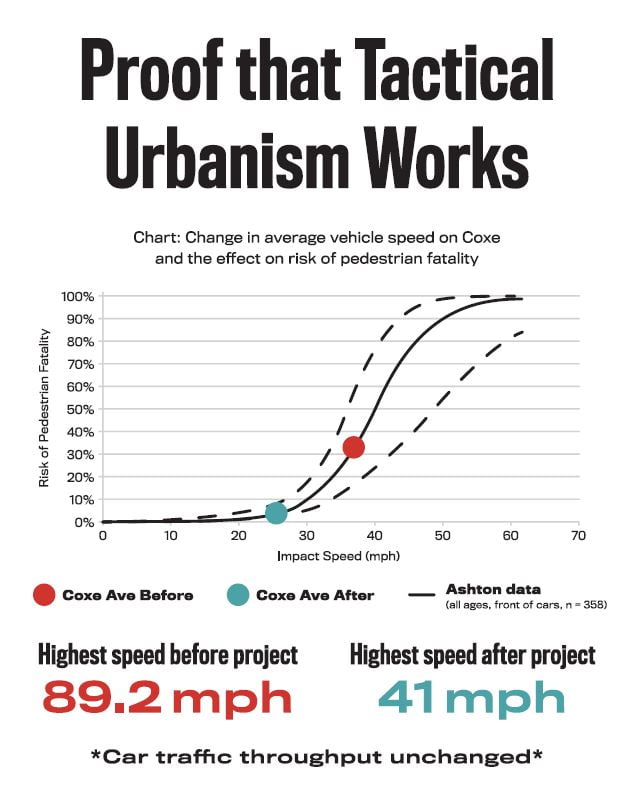 The results are in! Read the full study results, measuring the before and after results of the Coxe Avenue Tactical Urbanism Project.
Read all about this project:
Coxe Avenue tactical urbanism project in Asheville, project home page.
Coxe Avenue mural removal update, after 1 year on the ground.
Coxe Avenue paint removal update, as we modified the project to fix problems during the first winter of the projects install.