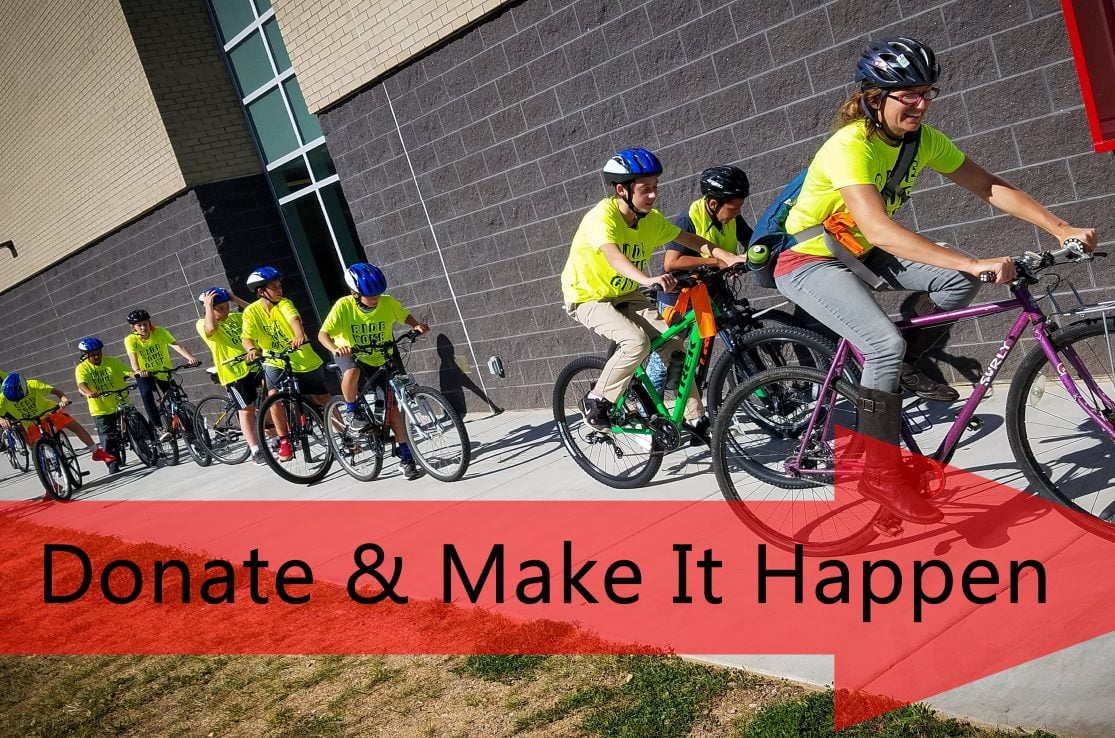 Thank you supporters! Our match has been met! A new match challenge is up courtesy of two longtime supporters!
Click here to make a donation.

We have crossed the line early thanks to your generosity and have passed our initial match goal of $8000! That means your giving has helped Asheville on Bikes to raise $16,000 towards our year end goal of $60,000!
Thank you to all who have participated and thank you to our anonymous donor who made it possible.
What does it mean that you gave to Asheville on Bikes? It means…
You are helping to grow Asheville on Bikes
You are funding direct advocacy and lobbying efforts for bicycle infrastructure in Asheville
That another tactical urbanism project moves forward
Kids will learn to ride bikes in an urban setting at Asheville Middle School
Deep policy research and public comments will continue to be submitted as Asheville on Bikes, offered as input on projects involving our transportation network
More great events, both rides and parties, where we make new friends and share our experiences
Your world is becoming a better place as Asheville on Bikes reaches out for one of our key goals: to make Asheville the safest place to ride a bicycle in NC
Our match challenge also attracted attention. Another set of donors wants in on the fundraising action and they have stepped up to create a new match challenge!
Click here to make a donation.
Thank you!
Mike Sule