We've got quite an exciting week ahead of us so get ready for some action!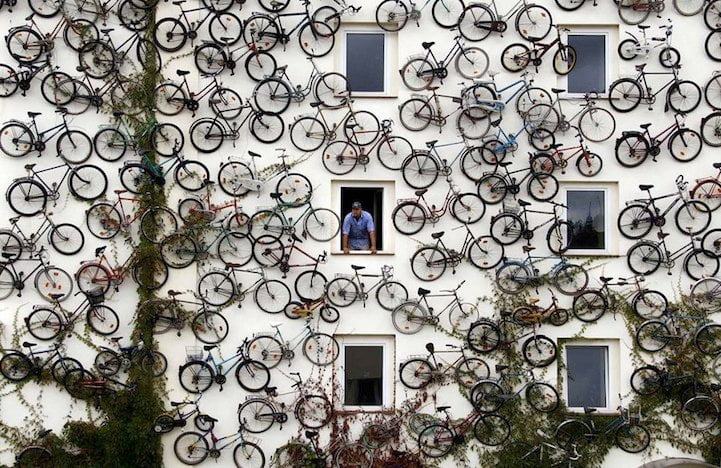 September 4th County Commissioner Meeting
On Sept. 4th the Buncombe County Commissioners vote to adapt the Buncombe County Greenway Master Plan and we need your help to get it passed. Our cities recent investment in bicycle infrastructure is due in large part, to our collective advocacy efforts,  Tuesday's vote is the next step in enhancing our regions transportation and recreational options. Greenways improve health, support local economies and provide access to our area's best resource – its natural beauty.
Advocate for the adaption of the Buncombe County Greenway Master Plan plan by either sending Buncombe County Commissioners a letter of support and/or attending Tuesday's meeting. Here is how you can participate in advancing how we move:
1.Letter of support for Greenway Master Plan
Dear County Commissioners:
It is my pleasure write a letter in support of the Buncombe County Greenways + Parks Master plan being submitted to the commission on September 4, 2012.
Asheville On Bikes is in full support of the plan, and is excited to see the county advance pedestrian infrastructure.  This is a legacy that this commission will be remembered for in the years to come as the 89 miles of trails and greenways are developed with private and public members of the community and businesses.
In conclusion, we fully support the efforts of the Parks and Recreation Department as they seek external funding to support a program designed to build a greenway system in Buncombe County.  We have seen the safety and economic development impacts of greenways around the country and support those willing to advance Buncombe County.
 Sincerely,
(your name)
2. Attend the Buncombe County Commissioner's Meeting w/ Bicycle Helmet.
We want the commissioners to see support for Buncombe County greenways. Attend the meeting on Sept. 4th with your bicycle helmet. Send a silent and power message of support during the meeting.  We want to keep the chamber full of support. The Commissioner's meeting begins at 4:30 on Sept. 4th and meets at the County Building located 30 Valley St.
 3. Forward this email along to people and organizations on your list. Let's demonstrate that support for greenways runs deep throughout our county.
Once again, thank you for your participation and investment  in Asheville on Bikes. When you show, we grow.
Riding for Education
Marshall Siler is an average guy, except that he plans to go to extraordinary lengths to show his appreciation for teachers in the Asheville City Schools. Marshall is riding his bike from South Dakota to Oregon to raise money and awareness for the Asheville City Schools Foundation (ACSF).  "My daughters attended Isaac Dickson Elementary, Asheville Middle, and Asheville High. They are successful today because they had great teachers every step of the way." Siler feels strongly about public schools and is dedicating his ride to support the Foundation's work in providing afterschool programming, arts education, professional development for teachers, and grassroots education reform.  "My goal is to raise $20,000 that will all go directly to the Foundation to help them continue to empower teachers and create success for kids. I hope these funds offset budget cuts that have been devastating."
 "Our public schools need champions. Our district schools are open to every child – those with resources and those living in deep poverty. It's our job to make sure children thrive, but schools can't do it alone. We need champions like Marshall to advocate for public schools, and to be willing to pay it forward for the next generation of kids," says Kate Pett, Executive Director of the ACSF
 You can learn more about the ACSF and make a donation to support Marshall's ride here www.acsf.org/community/rideforpubliceducation.
Clips of Faith
Next weekend, Downtown Asheville will host the New Belgium Clips of Faith beer and film tour. Mark your calendars for Friday September 7th in Pack Square Park on the Roger McGuire Green. The event starts at 7 and will go till around 10 and the films will begin at dark. In addition to some fun flicks and great beer, all of the proceeds go directly to Asheville on Bikes and bicycle advocacy in Asheville!
Reed Creek Greenway Ribbon Cutting Ceremony
Following the festivities of Friday night come to Reed Creek Greenway for a ribbon cutting celebration, Saturday September 8th.  Join the City of Asheville Greenway Commission and the Blue Ridge Bicycle Club to celebrate another section opening of our Greenway system. After the ribbon cutting there will be a guided walking and bike tour. The events is at the corner of Cauble St and Broadway(425 Broadway St, Downtown Asheville.
Assorted Nuts
These folks have some gnarly stories about road riding. These folks are lucky and are still riding. 360 degrees of awareness is requisite for riding.
We have the Pumpkin Pedaller coming up in October so start thinking of your costumes!