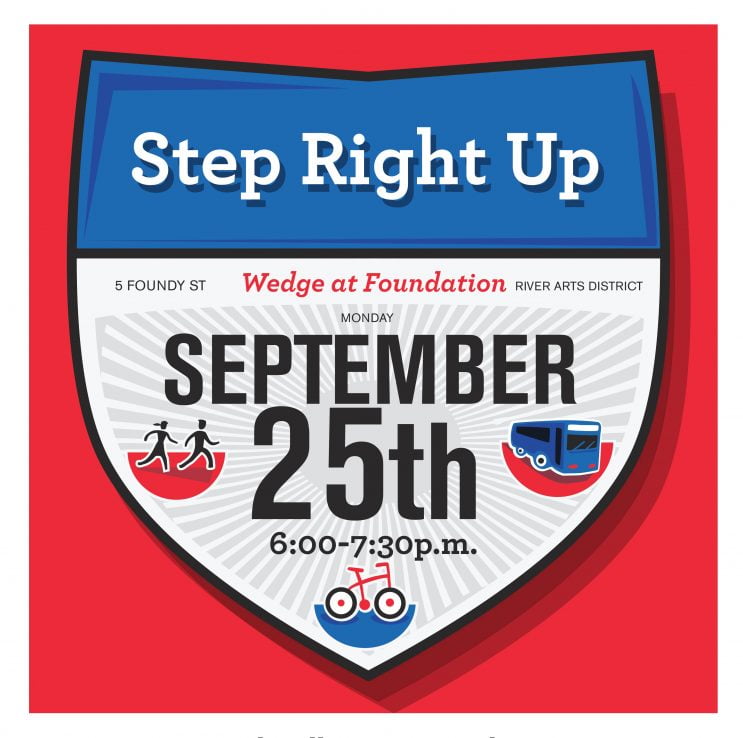 Have you ever wondered what local government officials and hopefuls think (or even know) about bike and pedestrian transportation in Asheville? Step Right Up is your chance to find out and meet the primary candidates for Asheville city council and mayor in a relaxed, town-hall style setting.
Join us:
Step Right Up
Primary Candidate Forum on Transportation
Monday, September 25th, 2017
6:00 to 7:30 PM
Wedge at Foundation
5 Foundy St, Asheville, NC 28801
What is Step Right Up?
Step Right Up is a primary candidate forum focusing on Asheville transportation systems and issues in our city. Asheville on Bikes has hosted the event every election cycle since 2011, and this year Just Economics of WNC is partnering with us as a co-host. During the event, each candidate who attends will get a few minutes to share her or his perspective on transportation issues in Asheville. When presentations are complete, citizens will have the opportunity to mingle with one another and the candidates over refreshments.
This year's event will take place on Monday evening, September 25th, at the Wedge at Foundation, from 6PM to 7:30PM. So far, thirteen of the sixteen primary candidates have stated to AoB that they will attend.
Get involved & help us spread the word
Step Right Up is open to the public, and no registration is required. However, we need your help getting the word out to Asheville cyclists, drivers, and anyone who moves from point A to point B in our city! Here's how you can help:
We'll see you there! If you have any questions, please contact us! An AoB board member will respond as quickly as possible.
PS> Our follow up forum for general election candidates, Get There Asheville, is scheduled for Thursday, October 26. Details coming soon.