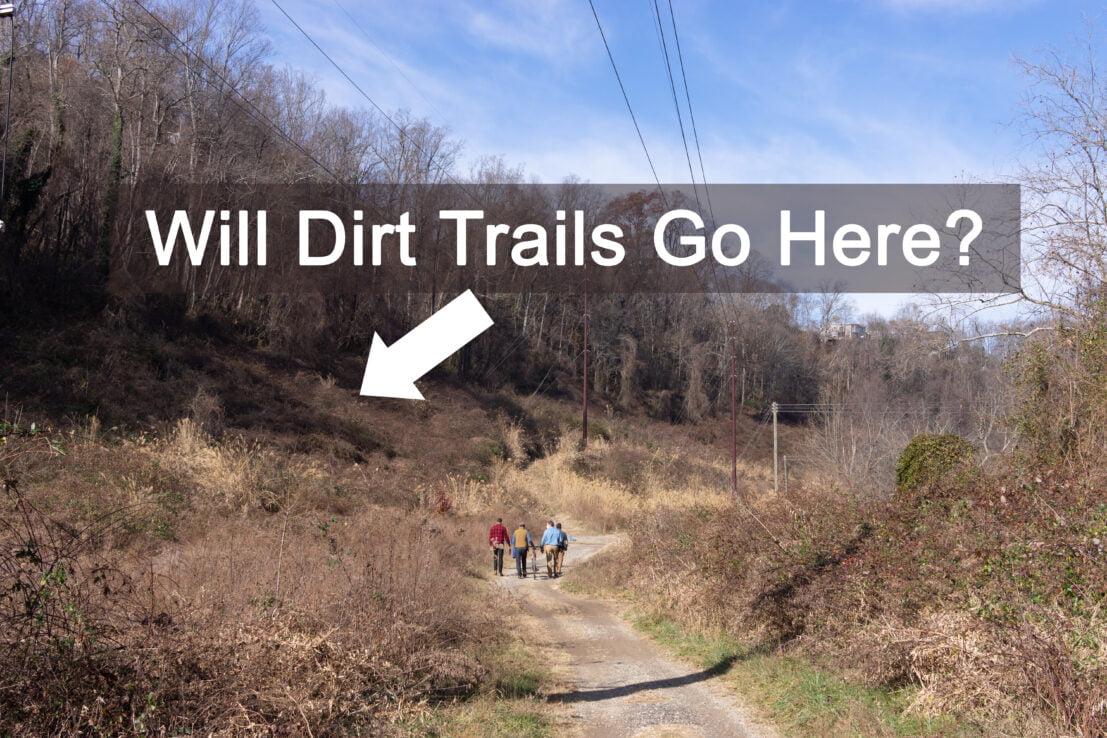 A few days ago Mike Sule was invited to preview underused City land that could be used for trail networks. We interviewed Lucy Crown, the City of Asheville's Greenway Planner, about the future of trails within the City ("Asheville Unpaved Initiative") and the survey currently running, the Close the GAP Survey.
Here are the relevant links to get up to speed on these two important City items:
Learn about Asheville Unpaved here: https://bit.ly/386TuAO
Take the Close the GAP Survey here: https://ashevillenc.gov/closethegap
So go take that survey – the City wants to hear from you!