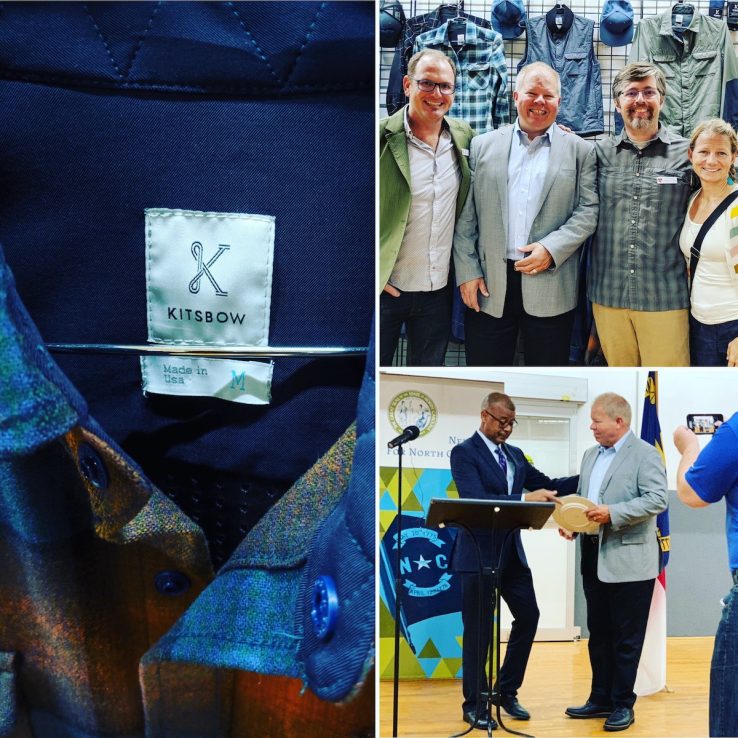 Have you heard the news? Premium cycling clothing manufacturer Kitsbow is relocating operations to Old Fort, NC, with plans to be up and running before the end of the year. This is huge news for McDowell County and Old Fort, as the relocation will create 53 new jobs and generate an estimated $890,000 in investment for the local economy. The company estimates it will manufacture $5 million in apparel over the next two years alone.
Old Fort made the cut out of 11 potential locations on the East Coast, thanks in large part to efforts by the McDowell Economic Development Association and incentives from McDowell County and the NC Department of Commerce. But you don't have to take our word for it:
"…Western North Carolina had the perfect blend of talent, daily shipping access, and a spectacular quality of life for our team members. I have seen first-hand the resilience and work ethic of the workforce in Appalachia, and that was a major factor in the decision to choose Old Fort in McDowell County for our new Lean manufacturing facility."—David Billstrom, CEO of Kitsbow
It's also a prime example of the positive impact that cycling has on our economy and community. Kitsbow selected Old Fort for many reasons, not the least of which is that western NC has a wide-reaching reputation as a great place to live and ride. The fact that we already have a solid base of bicycle-related manufacturing—Kitsbow joins 10 other companies in our area—likely was an incentive as well.
Making really cool clothing with a conscience
What's especially awesome about Kitsbow making its home in WNC is that the company is committed to ethically and environmentally responsible manufacturing practices. Their new factory in Old Fort will allow them to employ Lean Manufacturing principles, which means making products immediately before or after a purchase request, rather than purchasing products in bulk months ahead of time on prospect. This eliminates a considerable amount of waste.
The company will be moving into the old Parker Hosiery building, which will allow Kitsbow to eventually make 95 to 100% of its products in the USA (currently they are able to make about 50% onshore).
Here is a link to the press release announcing Kitsbow's relocation to Old Fort.
Below are a couple of photos snapped by AoB's Mike Sule and Clark Mackey during the announcement ceremony held at what is now the new Kitsbow manufacturing headquarters! If you missed it, you can still watch it on Facebook.