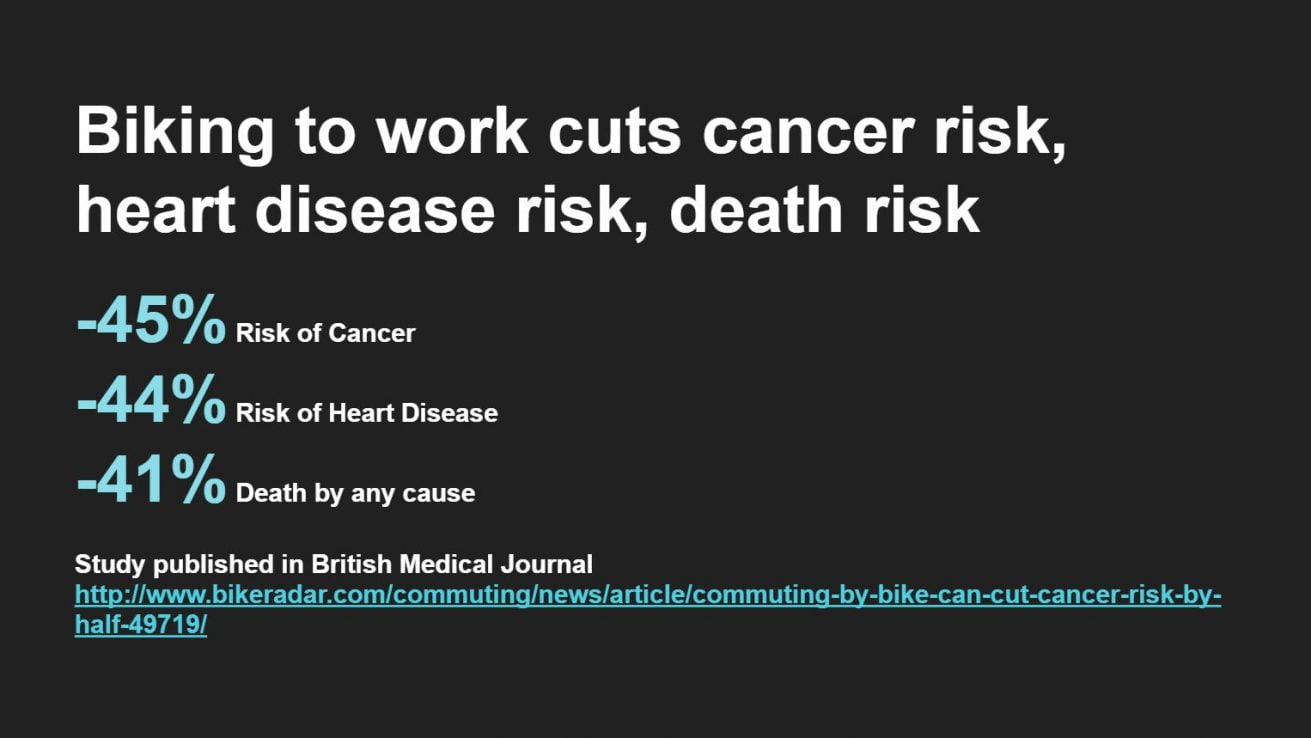 One of the most effective anti-cancer and anti-heart disease medications may be leaning on a wall in your garage! We are talking about your bicycle. If it were a pill, we'd all be taking it!
In a study of 250,000 commuters, the British Medical Journal found that:

…cycling regularly reduced the incidence of cancer in the study group by 45%, heart disease by 46% and of death by any cause by 41%.
This winter, can you get out more on the bike?
News coverage of this study:
http://www.bikeradar.com/commuting/news/article/commuting-by-bike-can-cut-cancer-risk-by-half-49719/
https://www.bbc.com/news/health-39641122
British Medical Journal study of active commuters:
https://www.bmj.com/content/357/bmj.j1456
Help us build make these health benefits yours for the taking
Asheville on Bikes is working to build a community where these benefits are easy for each of us to attain. That means putting the right types of infrastructure right outside your door at home and at work. We want protected bike lanes, sidewalks, greenways, and trails within easy reach of our entire City, functioning as connected grid of multi-modal transportation options.