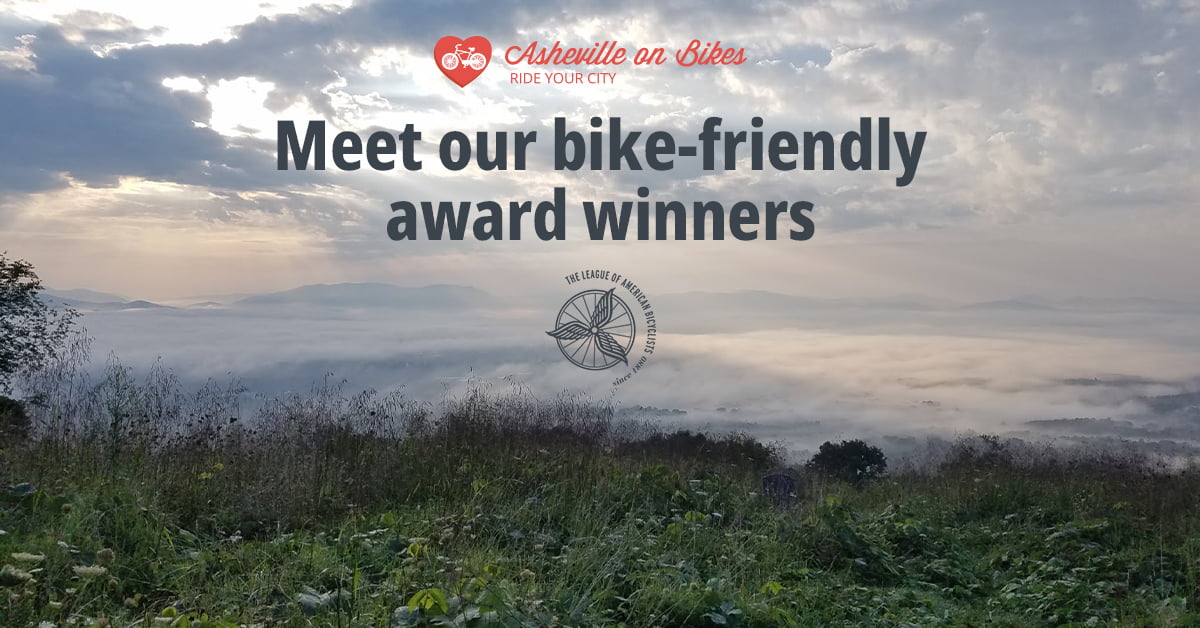 Asheville has 5 new Bicycle Friendly Businesses who were awarded that distinction by the League of American bicyclists! Here are our new Bicycle- Friendly Businesses:
The Flying Bike Gold 2020
Motion Makers Bicycle Shop Silver 2020
Youngblood Bicycles Silver 2020
Asheville Yoga Center Bronze 2020
McHone Performance Training Bronze 2020
Two previous award winners moved up a level, which is also no small accomplishment. Liberty Bicycles moved from gold to platinum and Industry Nine moved from silver to gold. Well done.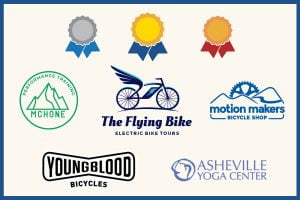 And here are the existing Bike-Friendly Businesses listed based on the year they won the award:
Industry Nine Gold in 2020, Silver in 2016
Rainbow Community School Bronze 2018
CAKE Websites and More Bronze 2017
New Belgium Brewing Asheville Platinum 2018
Liberty Bicycles Platinum 2009
The League of American Bicyclists manages these awards and they administer an application process prior to announcing the awards each year. It is a significant honor to be both vetted and celebrated by winning! The award levels are bronze, silver, gold, and platinum.
Asheville has more Bicycle-Friendly Businesses – 10 – than any other North Carolina City and we are among the cities in the U.S. with the highest density of award recipients. We have North Carolina's only platinum level award recipients. Kudos! Thank you to each of these businesses. Your leadership and vision are extraordinary and we appreciate what you are accomplishing in our community.
These awards also fit in with Asheville's move to have safer streets, diversify mode share, and support cycling. Asheville is itself a bronze-level bicycle-friendly city, as graded by the League. The League of American Bicyclists publishes an infographic that shows how different groups in a community work together to create a better place to live; they call it a Bicycle-Friendly Community: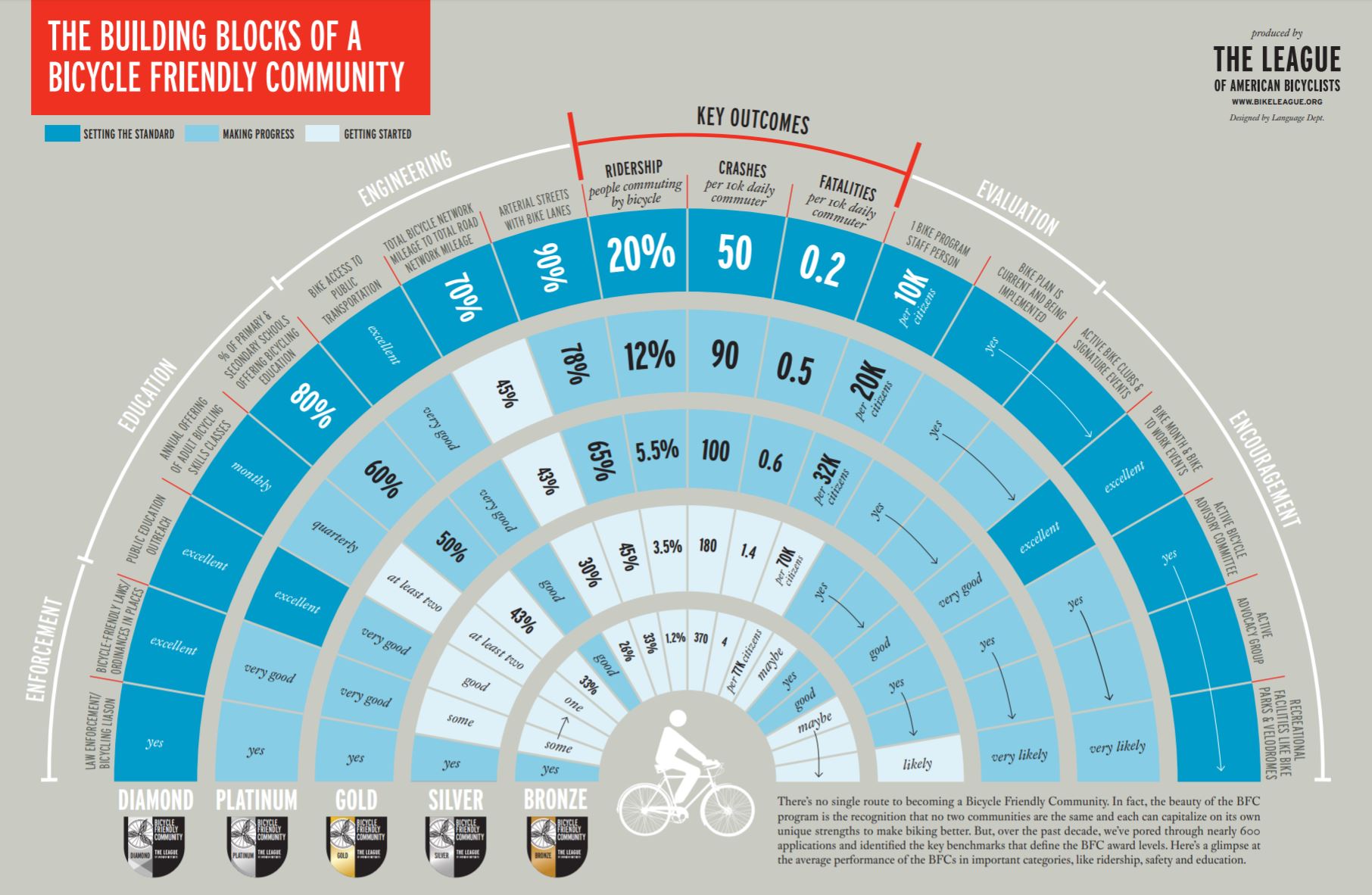 Thank you again, Bike-Friendly Businesses of Asheville!
Here is the full list of 10, newest recipients at the top:
Would you like to join this list? Each year Asheville on Bikes hosts a Bicycle-Friendly Business workshop where you can learn all about the process of applying and be partnered with existing award recipients who will help you in the process.
Search the League's database of Bicycle-Friendly businesses and cities.