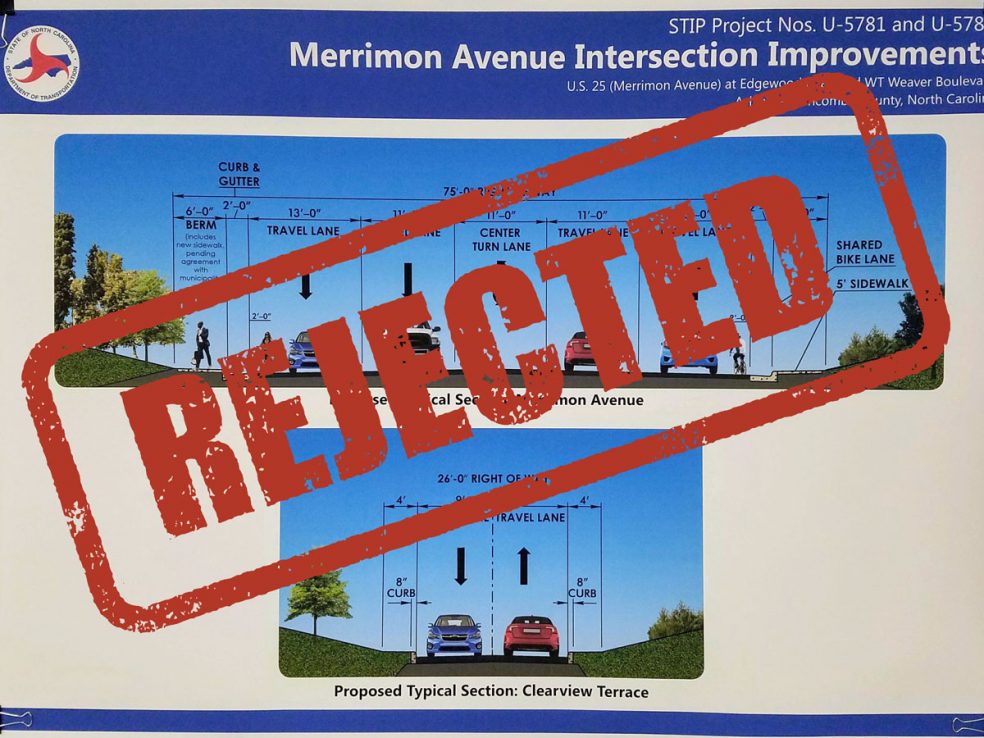 If you ever wondered whether your input as a regular citizen can really make a difference in the world, here is your answer: YES.
After receiving hundreds of comments opposing the original plans to widen Merrimon Ave, NCDOT has delayed the project in order to take additional planning time in collaboration with the City of Asheville.
Kudos to our hard-working AoB members, volunteers, and supporters who took action and made our public officials listen!
According to a recent press release (attached below), NCDOT and the City of Asheville will conduct a "high-level corridor study…to determine how other facilities such as sidewalks, medians, bike lanes should be considered in this highly constrained corridor," which will focus on "designing a multimodal corridor to serve the neighborhood, business, and commuter traffic" in this study.
All we can say is kudos to our hard-working AoB members, volunteers, and supporters who brought this issue to light on our blog (and shared on social media), attended public meetings to share their concerns face-to-face with City and NCDOT officials, and helped us create talking points and a comment-writing guide to make it easy for anyone to share their thoughts.
In total, NCDOT received 418 comments (over 80% opposing the original plans), and 140 of you copied us on your public comments.
Thank you—you made this happen!
Advocating for positive change is what Asheville on Bikes is all about—and why your involvement is so important.
This is an important victory for Asheville! We now have a better chance for Merrimon Ave to become a safer, more accessible, and more efficient thoroughfare for all road users. And, we cannot be prouder of our Asheville on Bikes members and community.
One more time, thank you!
Here is the full version of the Merrimon Avenue Project Update press release: